05 juin 2017
Le weekend dernier nous avons profité du soleil pour nous échapper une journée à la mer.
Nous avons décidé de changer nos habitudes et découvrir la Zélande, de plus aux Pays Bas les chiens sont admis sur les plages :)
Une recherche de plage en Zélande sur Google, et hop nous voilà partis tous les 3 à l'aventure! (donc mon chéri, mon toutou et moi) ;)
Quelques arrêts pipi (pour Pinky) plus tard et nous arrivons sur le parking juste en bas de la plage... oui il y a un parking juste à quelques pas de la plage! Super pratique pour seulement 6€ la journée!
Last weekend, on a sunny day we decided to go to the sea.
Then we went with my boyfriend, my dog and me discover a new place, in Zeeland in Netherlands, and there the dogs are admitted.
There is a parking below the beach for only 6€ a day. So useful!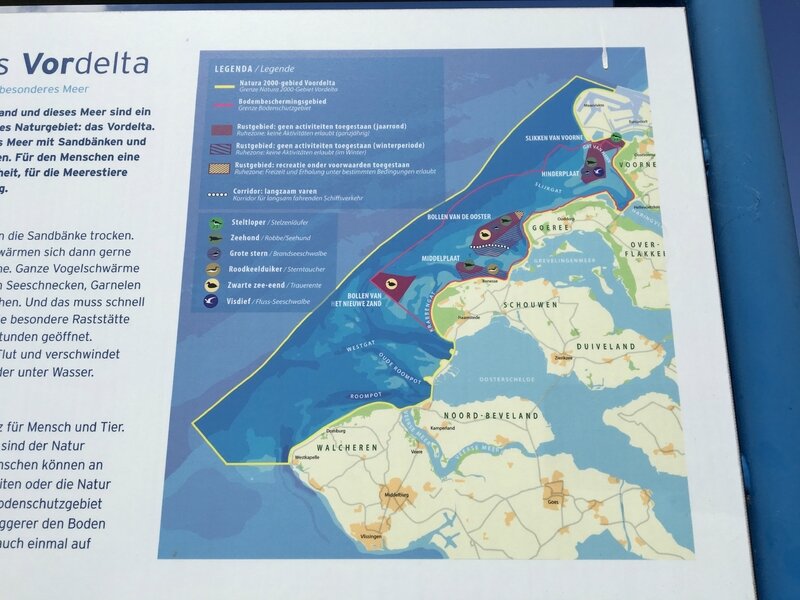 Il y a juste un escalier à monter et déjà sur la plage.
Upstairs there is already the beach.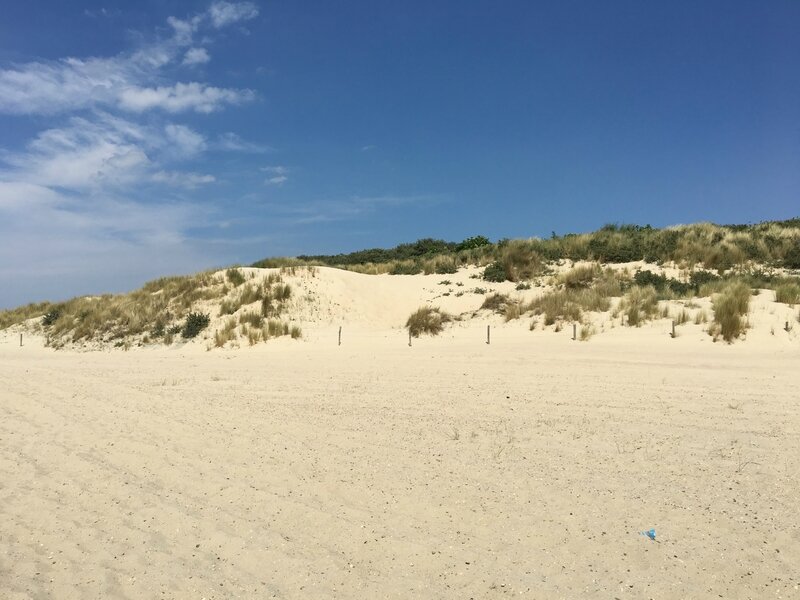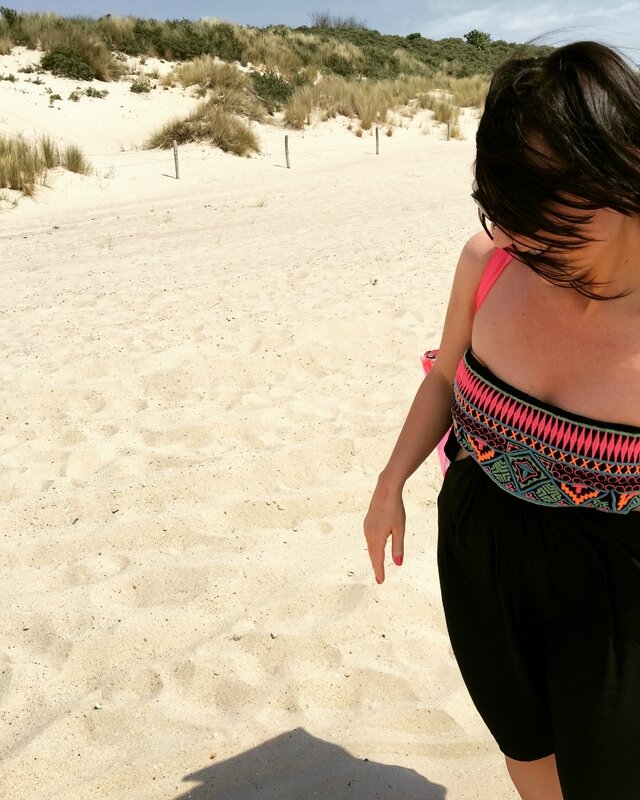 Trop cool j'adore les dunes :)
So nice, I love the dunes :)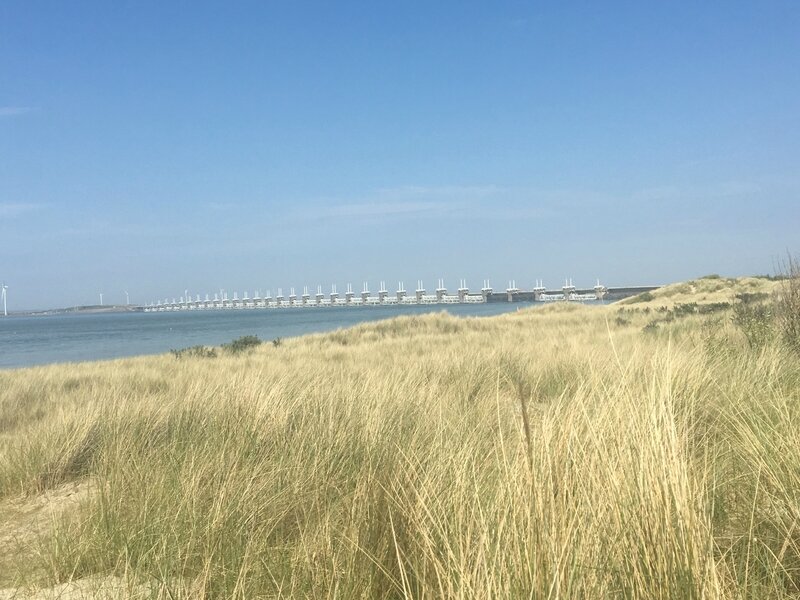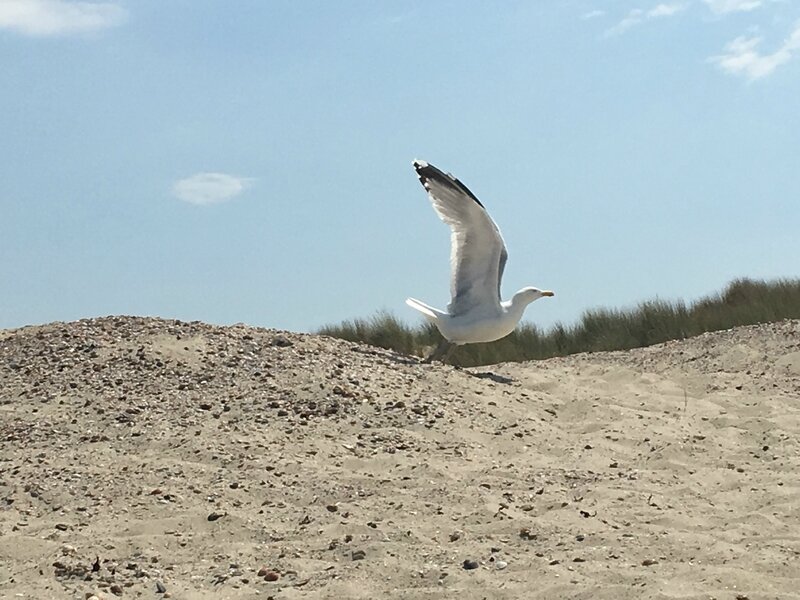 N'oubliez pas la crème solaire pour un beau bronzage et une belle peau :)
Don't forget the sunscrean for a good tan and a beautiful skin :)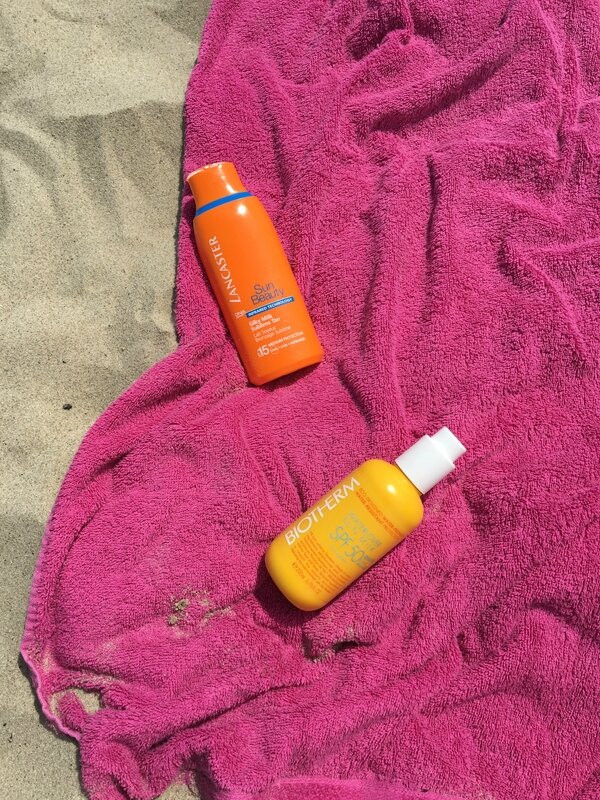 Mon petit chien qui prend le soleil après la beignade dans la mer.
My little dog drying in the sun after swimming in the sea.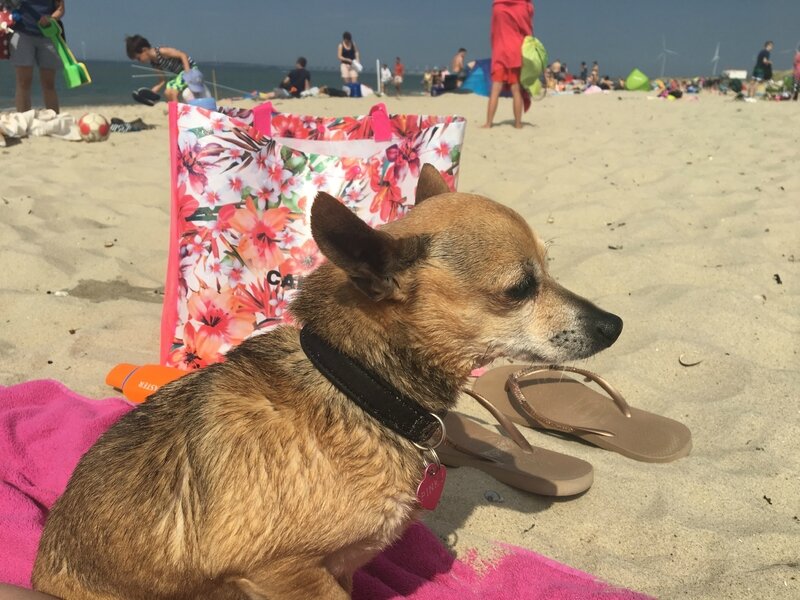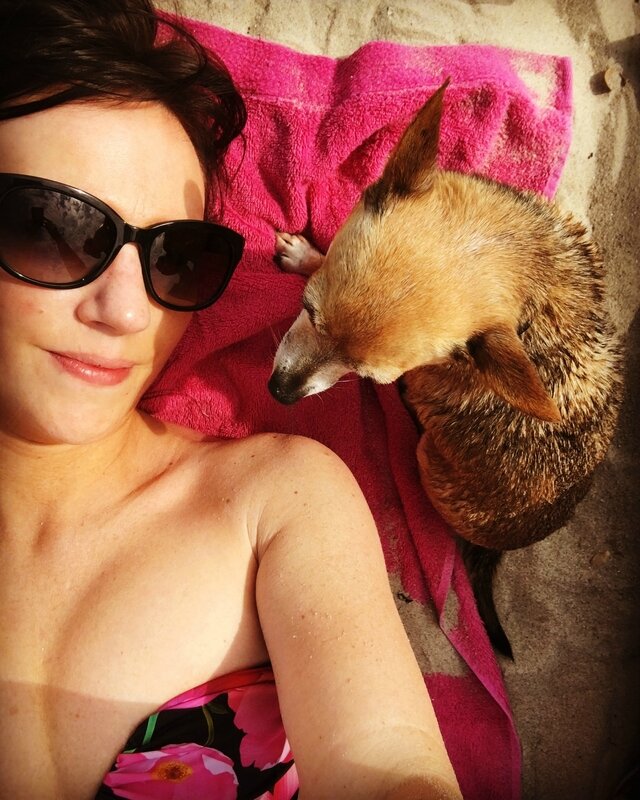 Nous avons fait une super belle promenade tous les 3 et avons découvert de beaux endroits verts et fleuris, j'ai vraiment adoré cette belle balade.
We made a wonderful walk and discover lovely green and flowery places. It was great!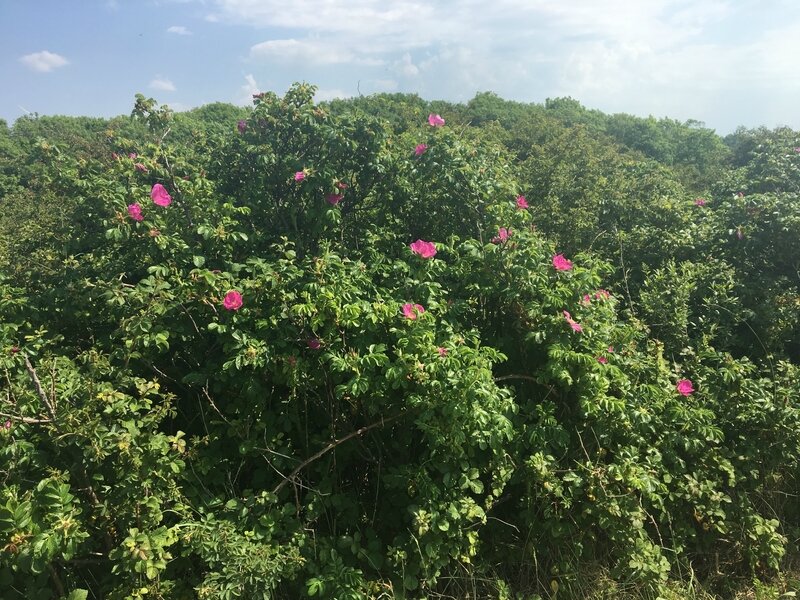 C'est vraiment le top cet endroit, pas trop de monde, super joli et sauvage et surtout très facile d'accès via Anvers et pas par Bruxelles ce qui permet d'éviter les embouteillages très fréquents.
It's the parfect place, not too much people, beautiful and wild spaces and easy by car.
Le weekend prochain s'annonce chaud et ensoleillé... alors on va en Zélande?
Next weekend will be sunny and hot, then there we go !
25 mai 2017
L'été est bientôt là, c'est le moment idéal de préparer sa peau.
La première étape est le gommage 1 à 2 fois par semaine. Il existe des gommages pour le corps et pour le visage.
Voici celui que j'utilise depuis quelques années pour le corps, il est parfait et pas très cher (8,95€ chez DI).
Summer is almost here, it's the perfect time to prepare our skin.
The first step is exfoliate the skin once or twice a week. There is scrubs for the body and for the face.
Here is the scrub I use for a few years.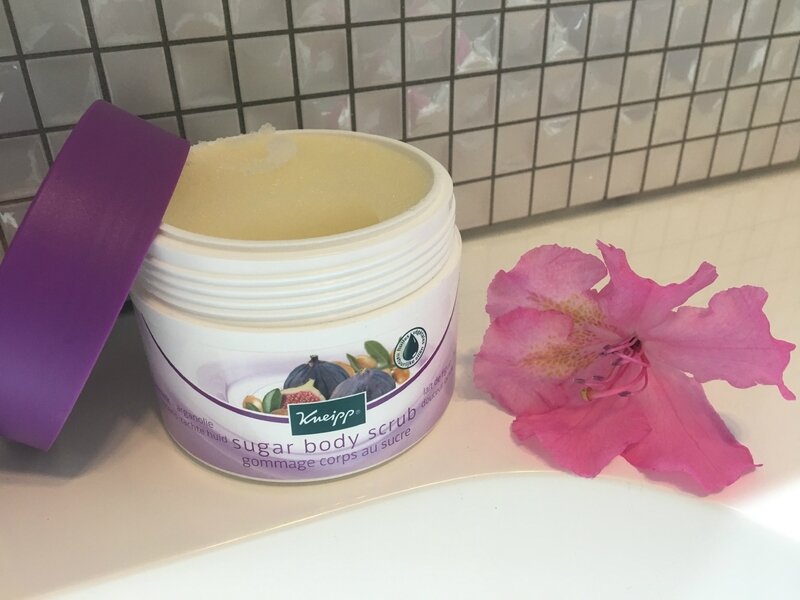 Pour le visage, c'est la même chose, une à deux fois par semaine. Caudalie est une excellente marque et le gommage est vraiment top, il laisse la peau veloutée.
For the face, it's the same, once or twice a week. Caudalie it's a very good product and this scrub is amazing, it makes velvet skin.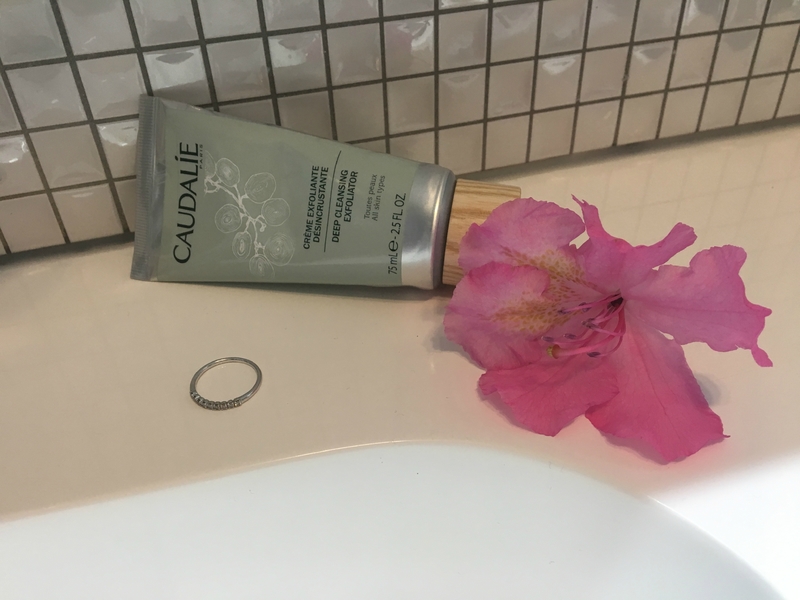 Parfois je fais également un gommage des lèvres au sucre de chez Lush.
Sometimes I exfoliate my lips with a sugar scrub from Lush.
Ensuite, la peau est prête pour l'épilation ou le rasage suivant les préférences.
After the skin is ready for epilation or shaving.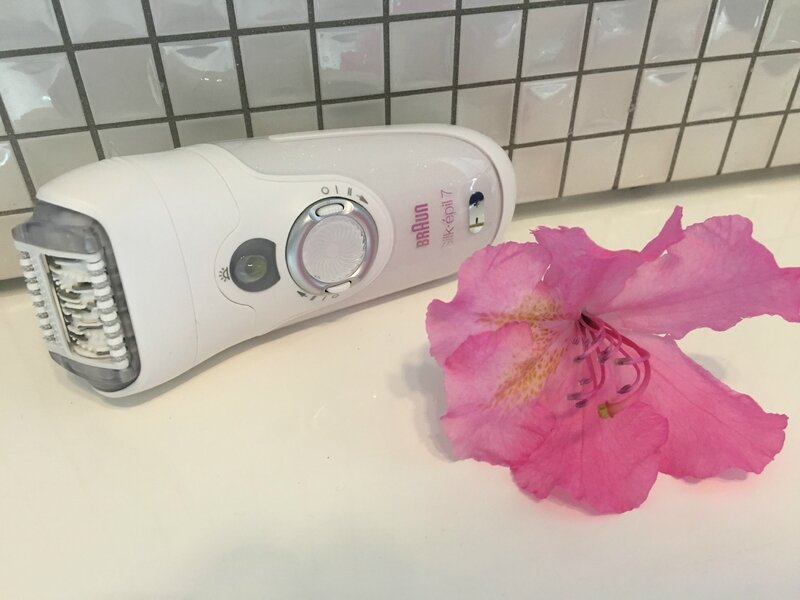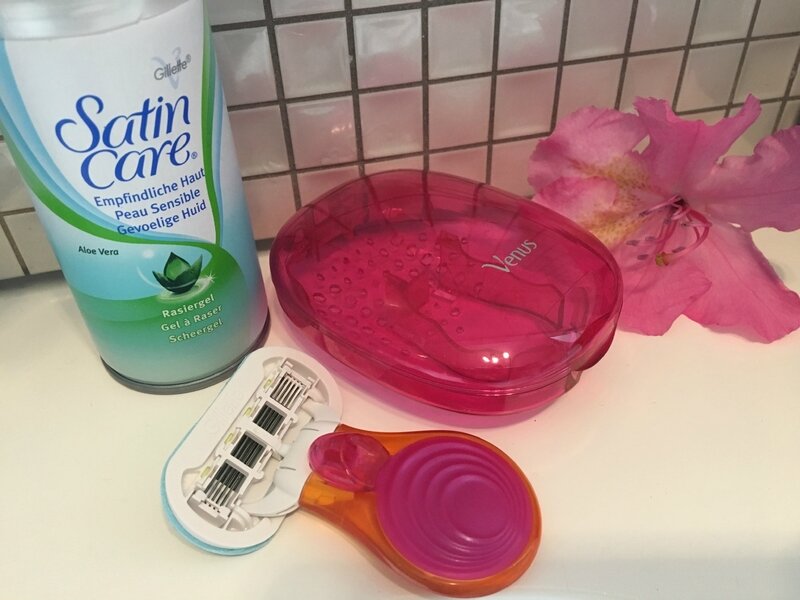 Après le gommage visage, un masque hydratant ou purifiant pour une peau rayonnante.
After face scrub, moisturazing ou purifying mask for a radiant skin.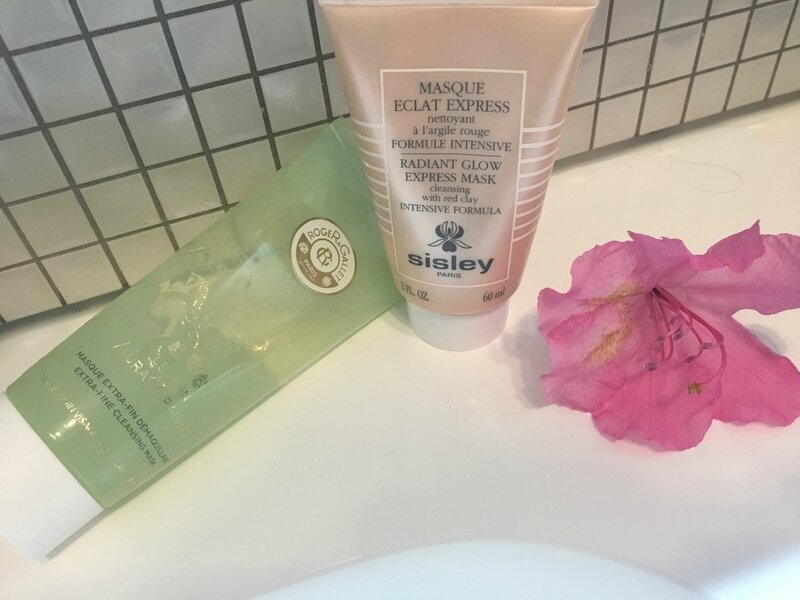 Après l'épilation ou le rasage, il faut bien hydrater la peau. J'ai découvert la crème anti-âge Nuxe il y a peu de temps et je l'adore, ma peau est vraiment plus belle.
After epilation or shaving, the skin must be moisturized. I discover the anti-aging Nuxe cream not for a long time but it's a really good result on my skin.
Il y a aussi l'huile sèche Nuxe au parfum délicat qui est parfaite pour hydrater la peau et la faire briller.
There is also the Nuxe dry oil with delicate perfume for moisturize the skin.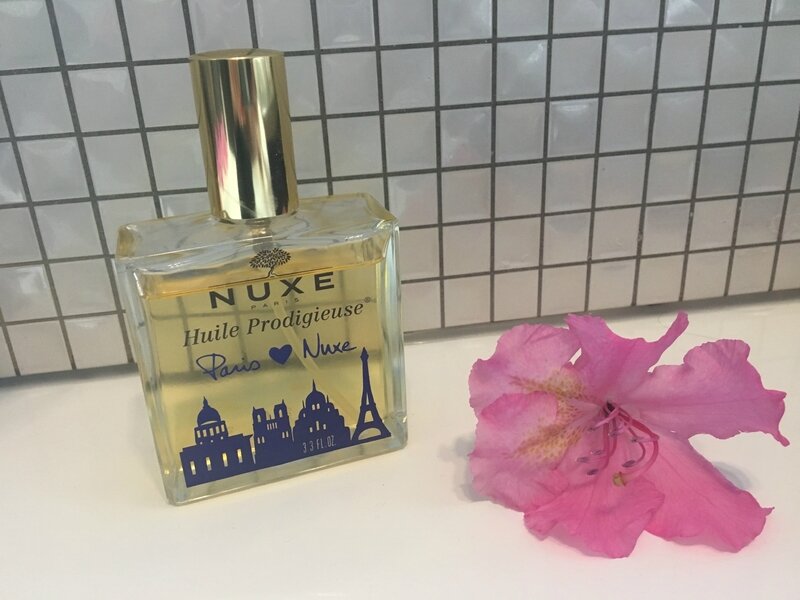 La dernière étape pour une peau bronzée avant les beaux jours au soleil, c'est l'autobronzant :) Il y a plusieurs formules, liquide à appliquer à l'aide d'un cotton, les gouttes à ajouter à une crème et la lotion. Je n'ai jamais essayé les spray, ils ne m'inspirent pas confiance ;)
The last step for a tenned skin before sunny days, it's self-tanners :) There are different ways to glow but I never try spray, I think it's not easy to have perfect results. On the picture it's my favorite products.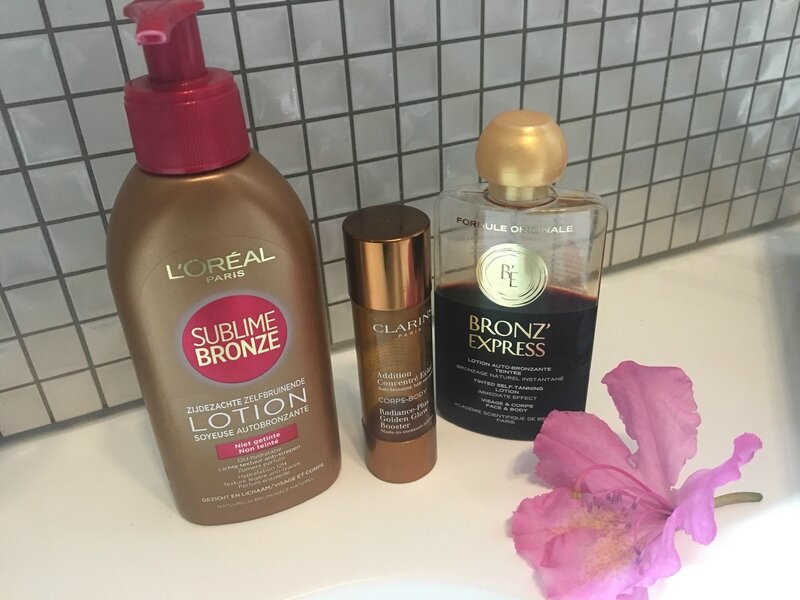 Et voilà le tour est joué, une peau magnifique prète pour le soleil :)
And that's it, a brighten skin ready for sun :)
14 mai 2017
L'été sera bientôt là, il est temps de changer le contenu de notre garde robe et fini les vêtements foncés !
Summer is almost here, it's time to make some changes in our wardrobe and stop to dark clothes !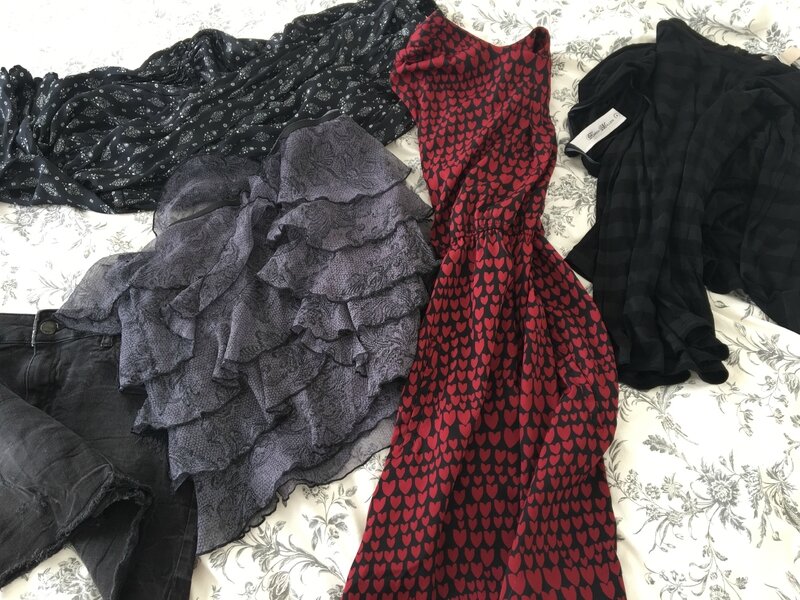 Un peu de rangement s'impose, et comme je n'ai pas envie de mélanger dans ma garde-robe les vêtements d'été et d'hiver, je mets dans des boites tous les vêtements que je ne vais plus porter pendant quelques mois.
It's time for arrangement but I dont want to mix summer clothes with winter clothes in my wardrobe, then I put in storage box the clothes I'll not wear for months.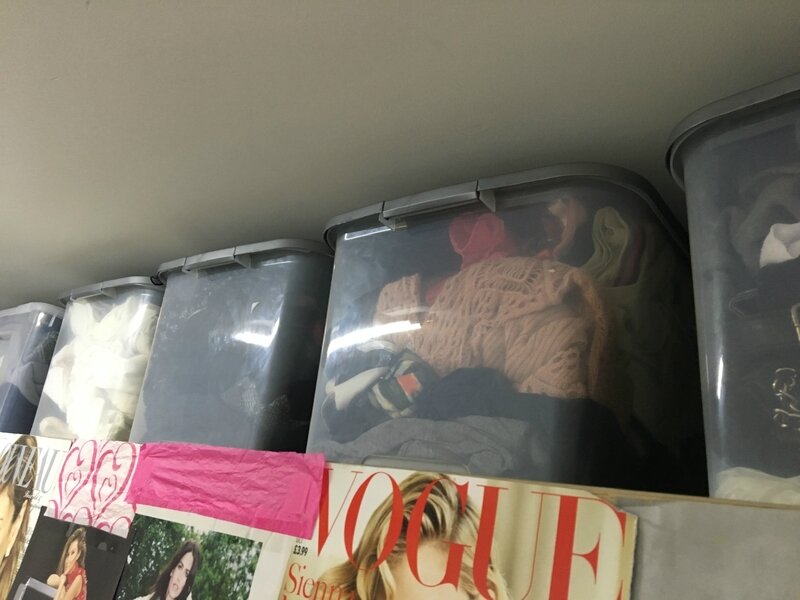 On fait de la place aux couleurs :)
We make some place for colors :)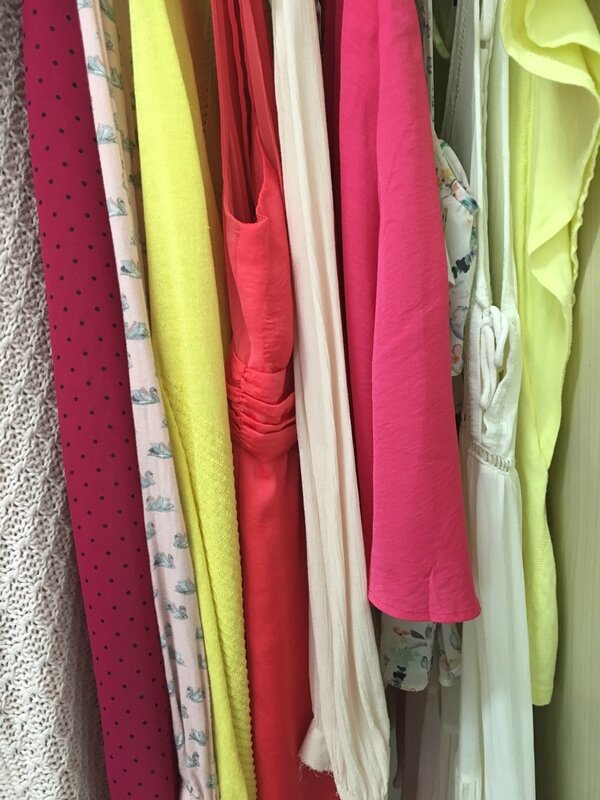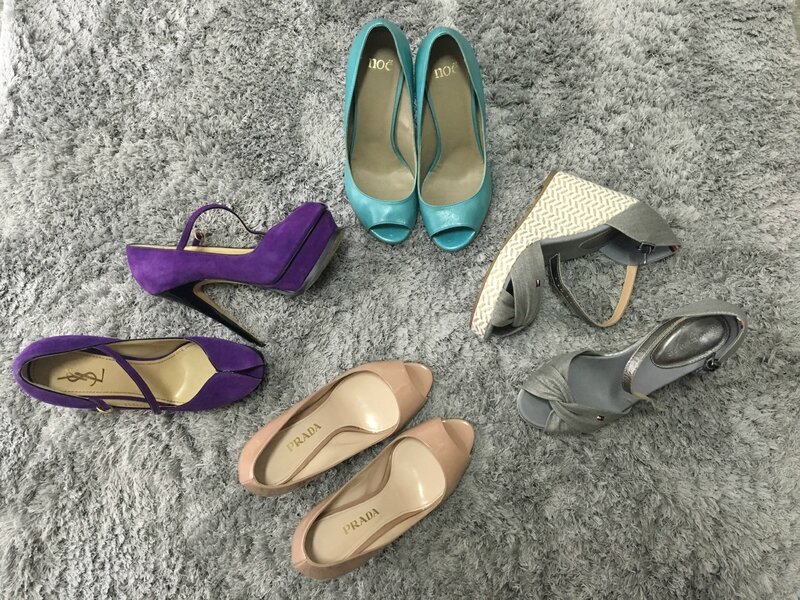 Et voilà, prête pour les beaux jours :)
And now we are ready for bright days :)
07 mai 2017
Il y a 2 semaines, vendredi après-midi, Pascale et moi nous mettions en route pour quelques heures de shopping dans le célèbre village designer outlet de Roermond aux Pays-Bas.
Two weeks ago Pascale and me decided to make shopping in the famous designer outlet village from Roermond in Holland.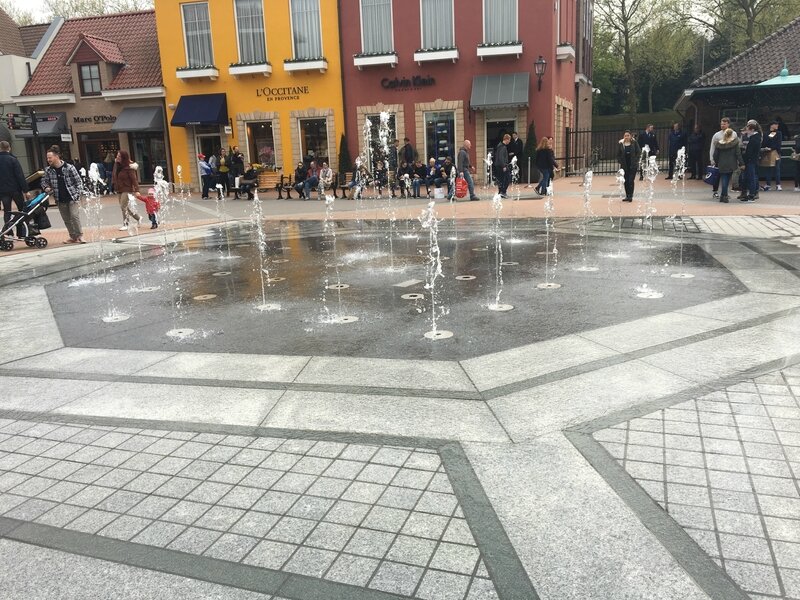 L'endroit rêvé pour shopper des marques entre autres telles que Burberry, Prada, Superdry, Coach, Le creuset, Nike, Pandora, Triumph et bénéficier de réductions très intéressantes.
Voici le lien direct vers le site pour consulter la liste des marques :
http://www.mcarthurglen.com/nl/designer-outlet-roermond/fr/les-marques/
The perfect place to buy designer brands like Burberry, Prada, Superdry, Coach, Le creuset, Nike, Pandora, Triumph for low price.
Here is the link to discover all the brands :
http://www.mcarthurglen.com/nl/designer-outlet-roermond/en/the-brands/
Il est également possible de manger sur place, allant de la cuisine traditionnelle à asiatique et bien évidemment italienne.
Depuis peu, deux Starbucks se sont ajoutés à la liste.
Les rues sont très agréables à arpenter, fleuries et d'une propreté irréprochable.
It's also possible to eat, different kind of food, recently two Starbucks were opened.
The village is flowery and clean. It's a beautiful place.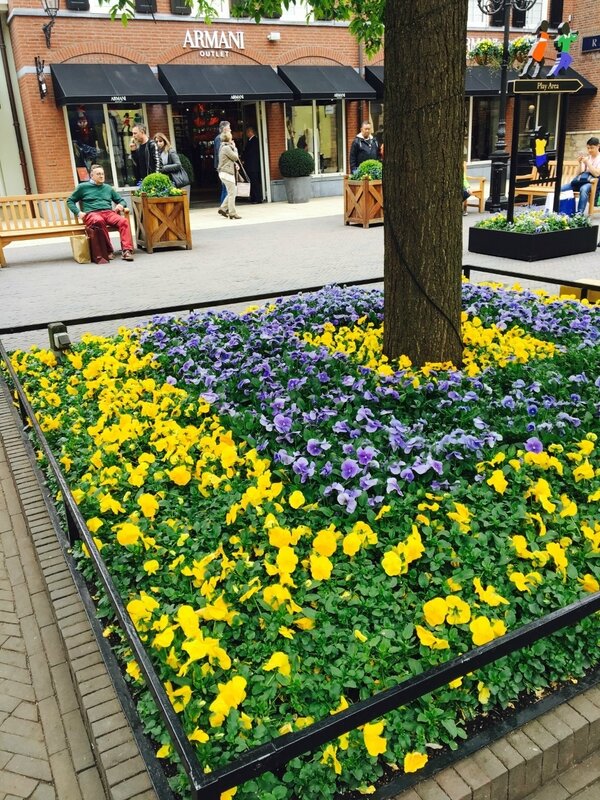 A seulement 35 minutes de Maastricht (48km) et 50 minutes de Liège (77km), le paradis n'est pas loin :)
J'ai craqué pour une paire de chaussures nude Prada et un sac Coccinelle vert eau.
Heaven is not so far :)
I bought Prada nude shoes and a Coccinelle light green clutch.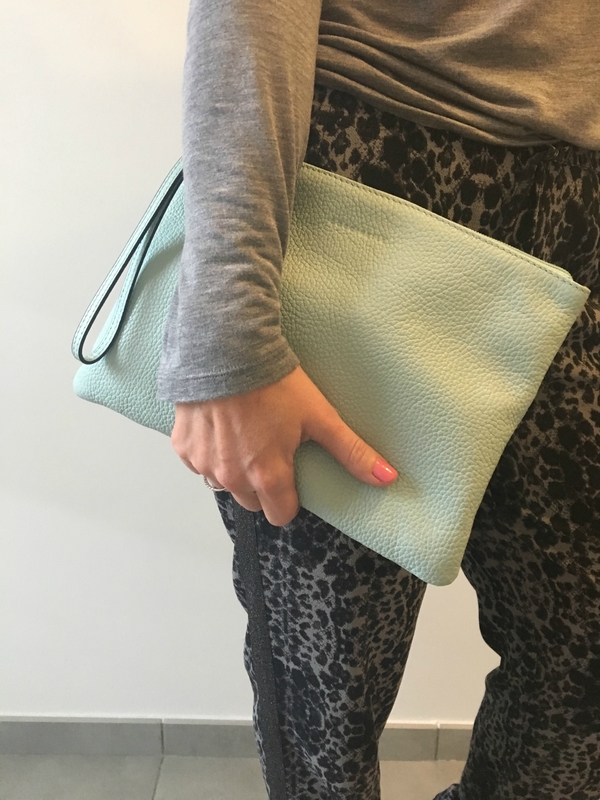 Par contre, le seul inconvénient c'est le monde!!!! C'est atroce le nombre de personnes présentes en même temps dans les petites ruelles et les magasins!!!! A éviter le dimanche après-midi. L'idéal c'est d'arriver à l'ouverture à 10h en semaine et 9h le weekend.
Voici le lien pour planifier l'escapade shopping :
http://www.mcarthurglen.com/nl/designer-outlet-roermond/fr/l%E2%80%99exp%C3%A9rience/
On y va ?!
There's too many people, then it's better to come early in the morning.
Here is the link to prepare the shopping gataway :
http://www.mcarthurglen.com/nl/designer-outlet-roermond/en/the-experience/
Let's go ?!
30 avril 2017
Par ce beau dimanche ensoleillé , mon amie Pascale et moi en avons profité pour aller se balader avec nos toutous dans la réserve naturelle de Eijsden aux Pays-Bas.
Situé juste après Visé, cet endroit paisible est totalement dépaysant.
This beautiful sunny sunday was the perfect day to go to the Eysden wildlife park in Holland with my friend Pascale and our dogs.
It's a really peaceful place and a change of scene.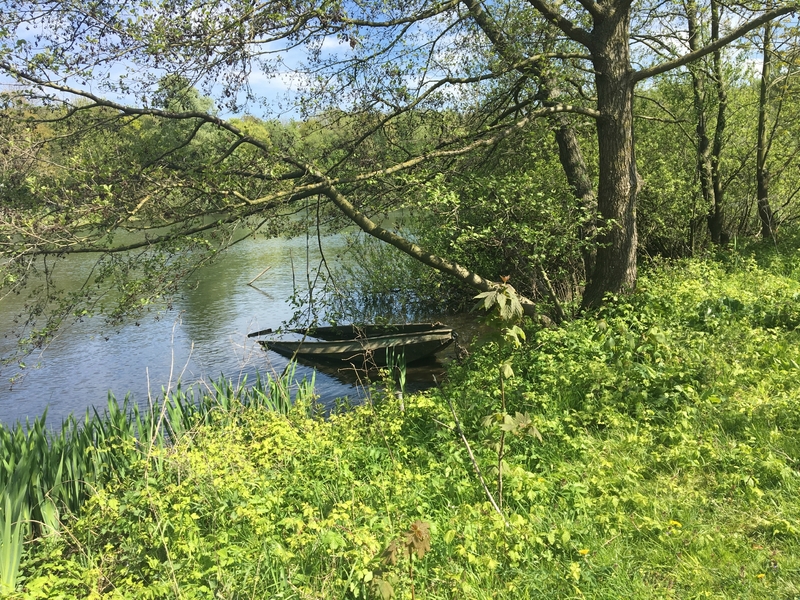 Les promenades sont riches en découvertes, nous avons rencontré des cygnes, canards, chevaux, vaches et aussi beaucoup de promeneurs avec leur chien. D'ailleurs, Walter le chien de Pascale était tout fou de jouer avec les autres chiens, c'était drôle à voir.
The walks are rich in discoveries, we met swans, ducks, horses, cows and a lot of dog walkers. Pascale's dog was crazy to meet other dogs, it was funny to see.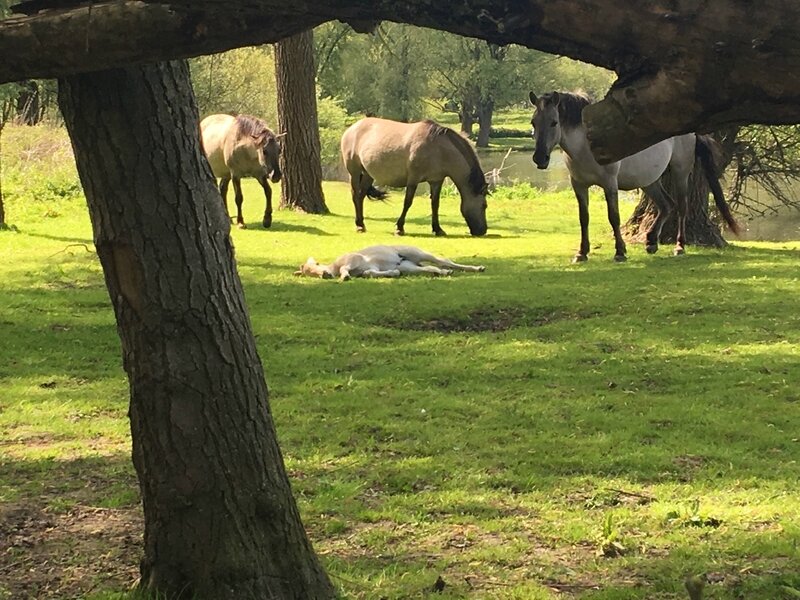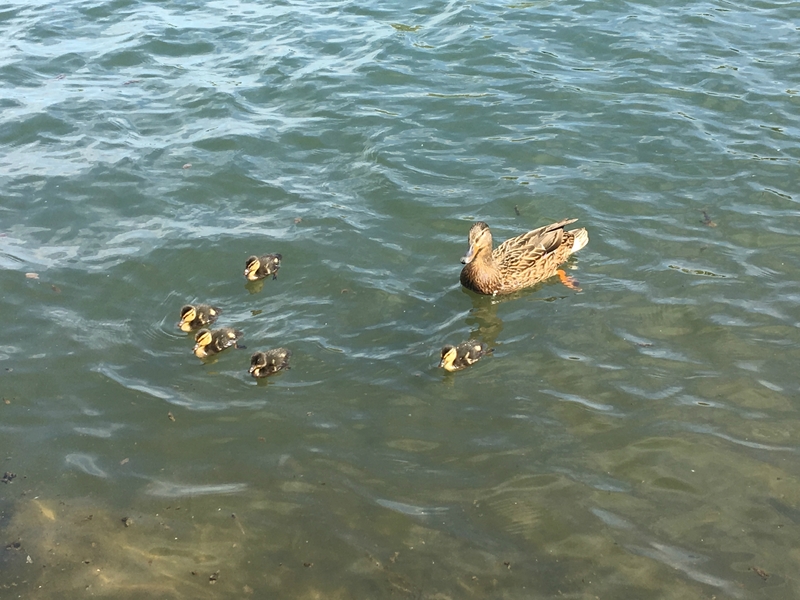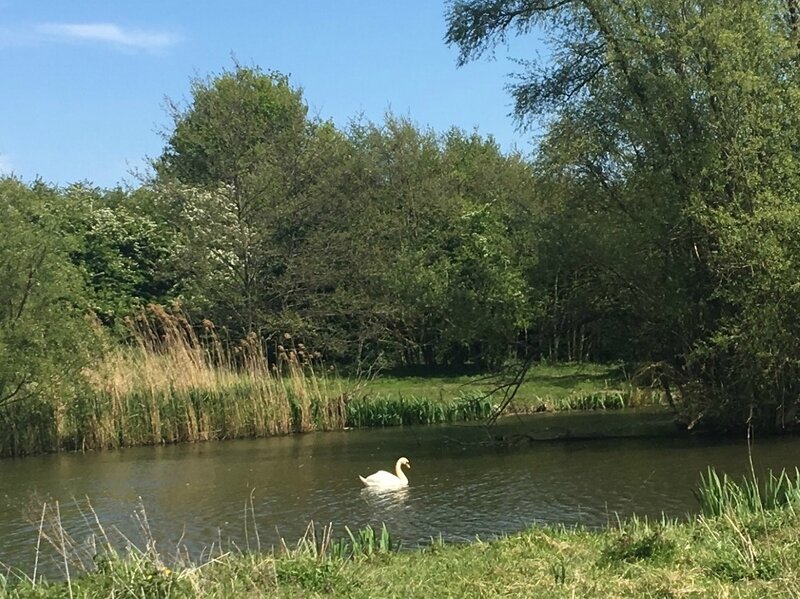 Une petite photo de Pascale et Walter :)
A little picture with Pascale and Walter :)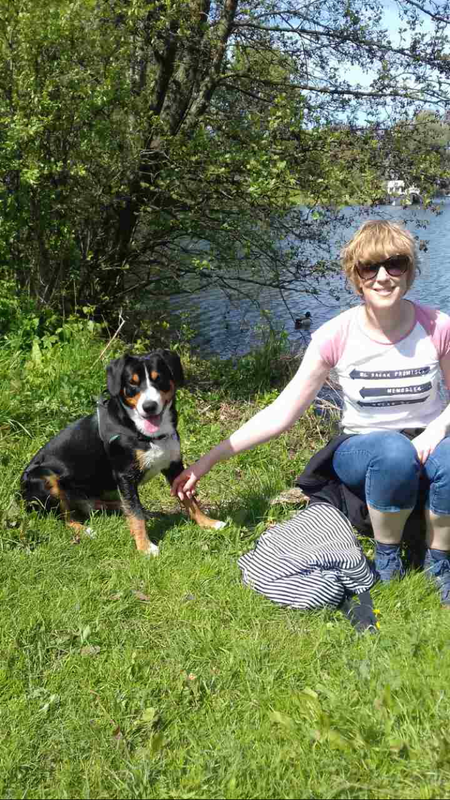 J'adore cet endroit, dès qu'il fait beau c'est agréable de s'arrêter sur un banc au bord de l'eau et admirer les magnifiques paysages.
I like this place, when it's sunny its always sweet to stop and look around the lovely landscapes.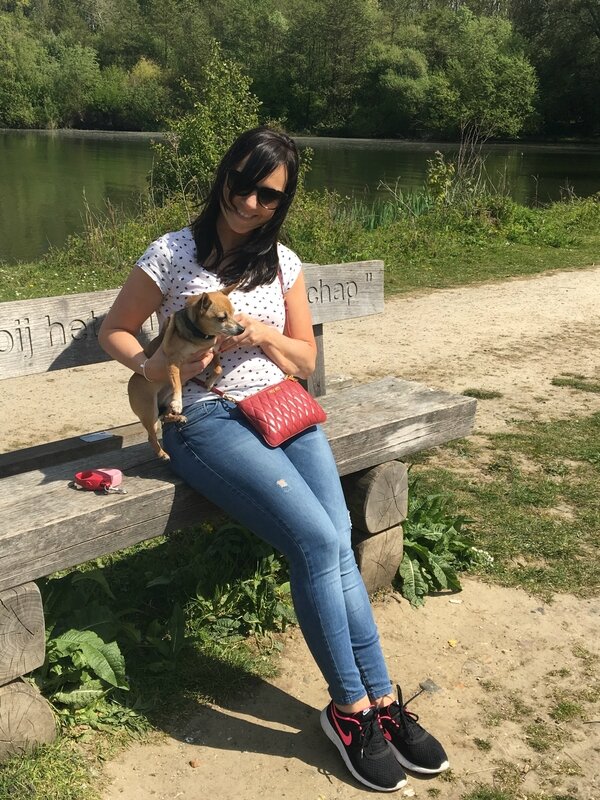 Pour terminer la promenade, un petit vin blanc en terrasse à la brasserie WVE Eijsden, le top!
At the end of the walk, a glass of white wine, so perfect!
Quelle magnifique après-midi au soleil, j'ai hâte d'y retourner.
What a splendid afternoon in the sun, i look forward to go there again.
23 avril 2017
Jeudi dernier, mon amoureux et moi avions décidé de partir à la découverte de Rotterdam.
Nous nous sommes mis en route vers 10h du matin et malheureusement nous avons pris du retard sur l'autoroute à cause d'un embouteillage. A la place d'arriver vers midi pour se trouver un endroit sympa afin de manger un bout, nous nous sommes arrêtés sur l'autoroute pour grignotter quelques crasses (beaucoup moins glamour mais tellement fun de manger des Pringels et des M&Ms pour le diner ;)).
Last thursday we deciced to go to Rotterdam on 10 am (normally 2 hours by car) but there was a lot of traffic on the road and we were hungry then we stopped on the motorway to eat Pringels and M&Ms, it's wasn't glam' but it was funny for dinner ;).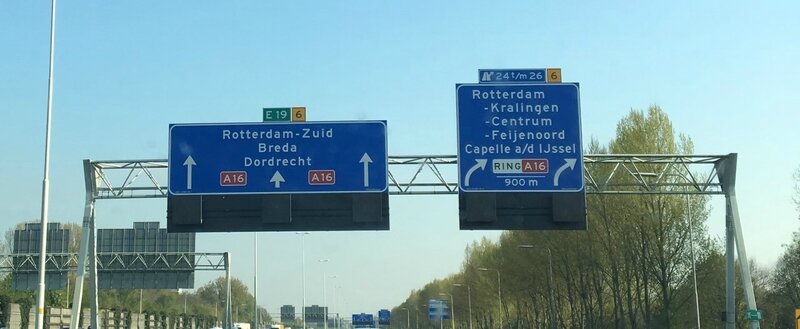 Finalement nous sommes arrivés au parking du Bijenkorf (grand magasin style Inno aux Pays Bas), idéalement situé en plein centre de la ville.
Un piétonnier très agréable à quelques pas de là, propose des tas de magasins de vêtements allant de Mango à Marc Cain et Philipp Plein.
We finally arrived in the heart of the city. The shops are very pleasant from Mango to Marc Cain and Philipp Plein.
L'architecture assez diversifiée du typique, classique et moderne pour le plus grand plaisir des yeux.
The architecture is multifaceted, typical, classic and modern for eyes pleasure.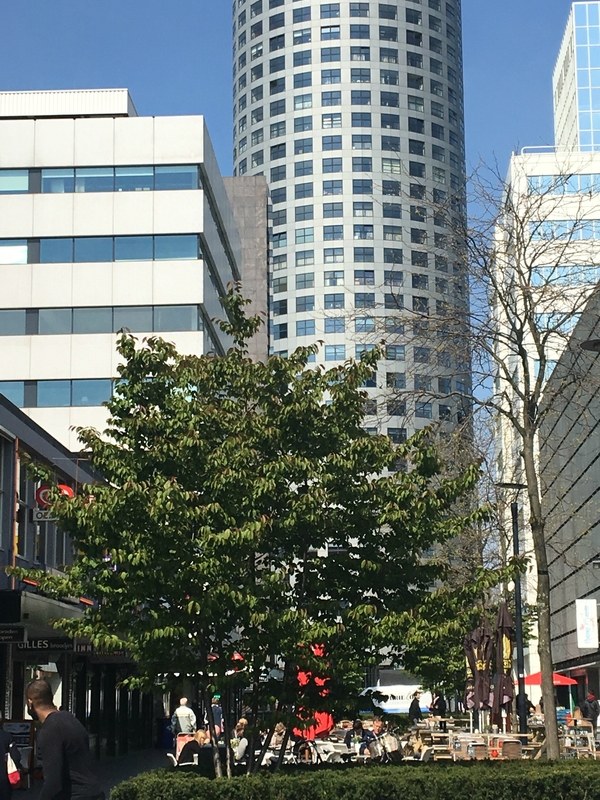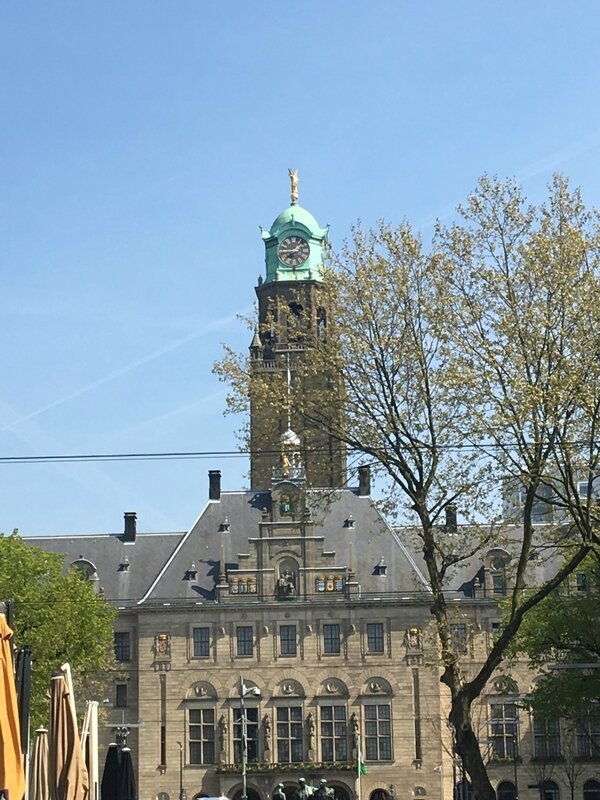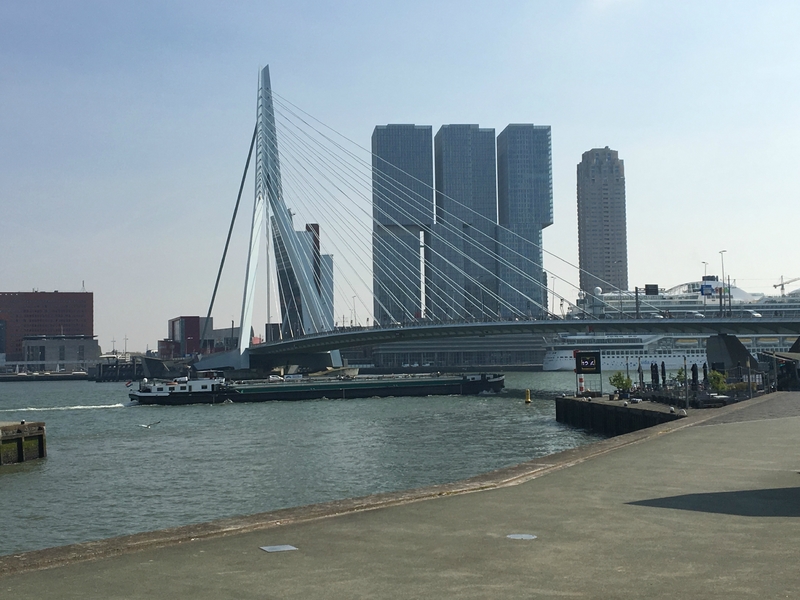 Nous avons trouvé le pont Erasme de 139 mètres de haut datant de 1989 vraiment splendide.
Ensuite, une petite soif, à quelques mètres de là se trouve la brasserie Water qui nous a inspiré.
We found the Erasmus bridge so splendid with 139 meters high built in 1989.
Then, in front of the bridge, we were inspired by the Water bar.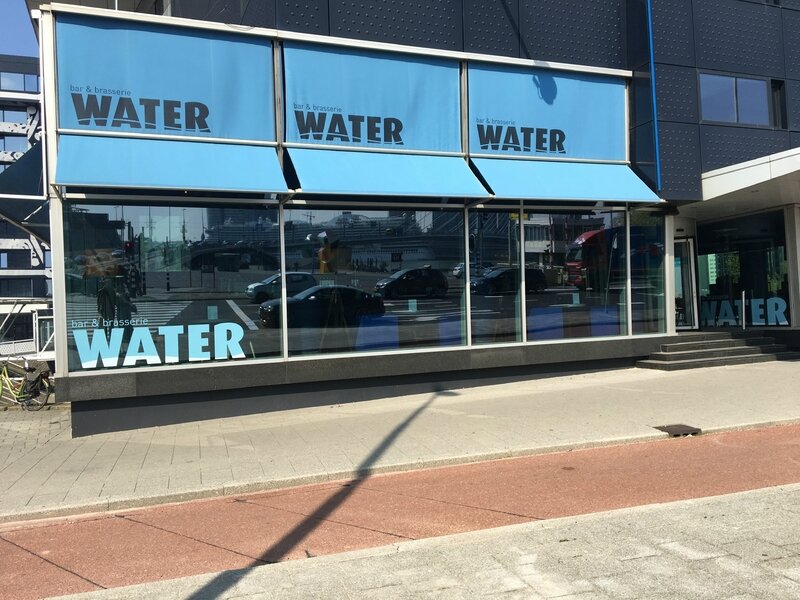 L'intérieur est décoré avec beaucoup de goût et le service est très soigné.
J'ai craqué pour un Gin Tonic et mon homme pour une Heineken (bière Hollandaise).
The inside is well-decorated and the service is likeable.
I couldn't resist to a Gin Tonic and my man for a Heineken (Dutch beer).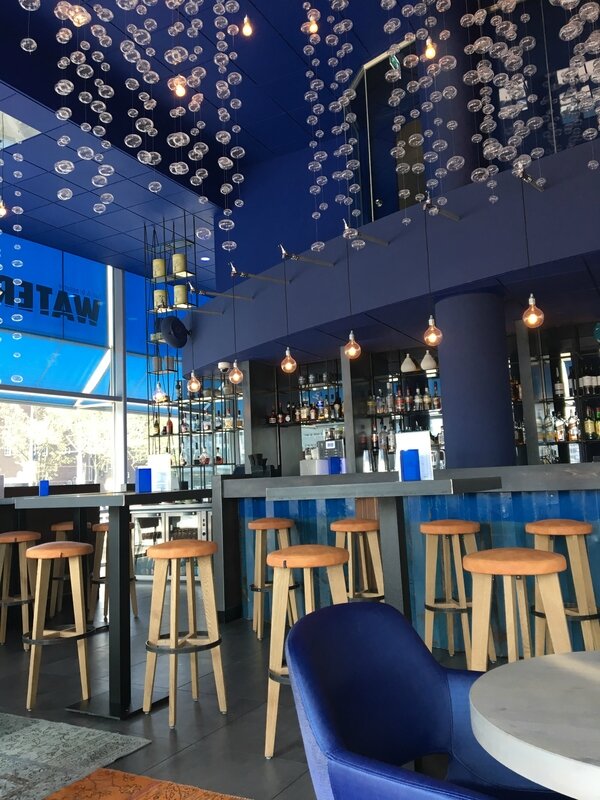 Ensuite nous avons fait une petite balade très agréable le long de l'eau, j'ai trouvé cela vraiment magnifique.
After we went for a ride long of the river, it was really beautiful.
Je n'ai pu m'empêcher d'entrer découvrir le grand magasin Bijenkorf où j'ai craqué pour des peep toe turquoises NOÉ.
I couldn't resist to visit the big famous store in Holland, Bijenkorf where i bought those Noé blue peep toe.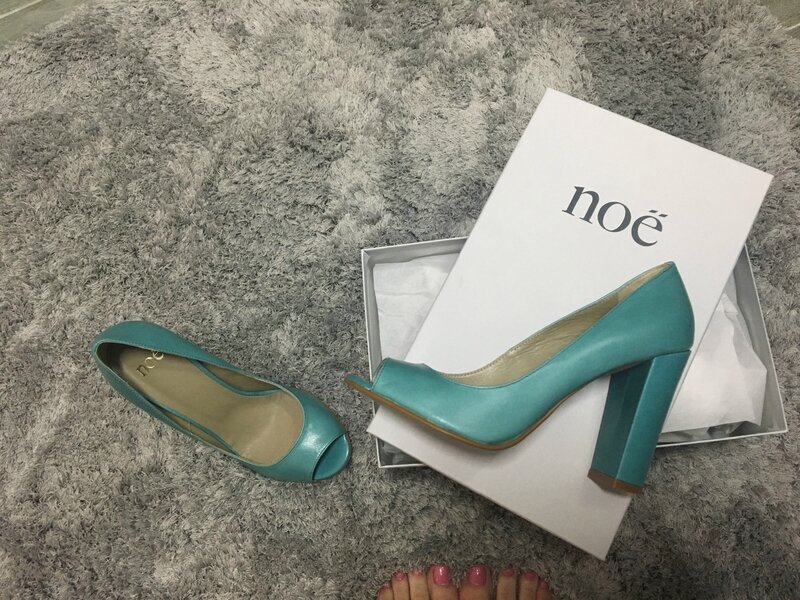 J'ai adoré de voir des marques différentes du Bijenkorf de Maastricht ou Amsterdam, comme par exemple Alexander Mc Queen, Kate Spade ou encore Noé justement.
Déjà bientôt 18h, temps de vite aller dans cette petite boutique de Cupcakes que j'avais repéré en arrivant, Ten To Three Bakery. Trop mimi!!!
Almost 18, time to go to this little cupcakes bakery i had seen, Ten To Three Bakery. So cute!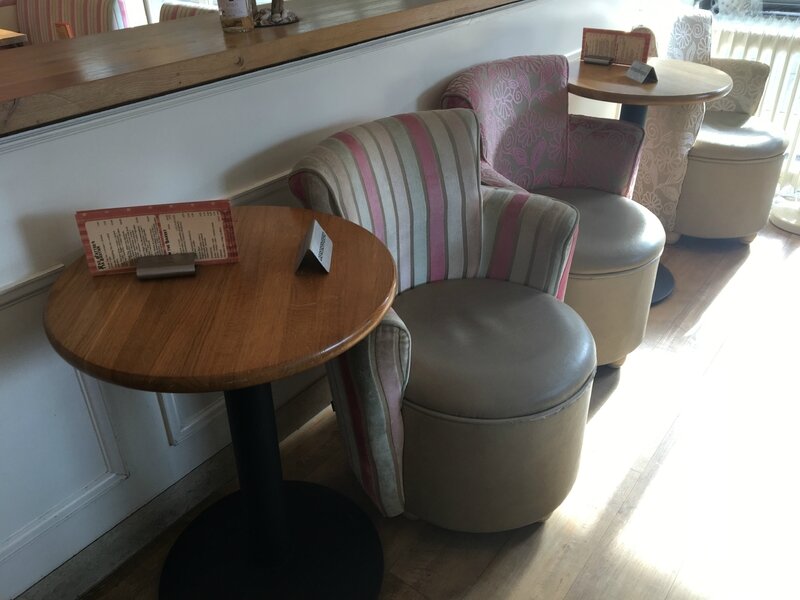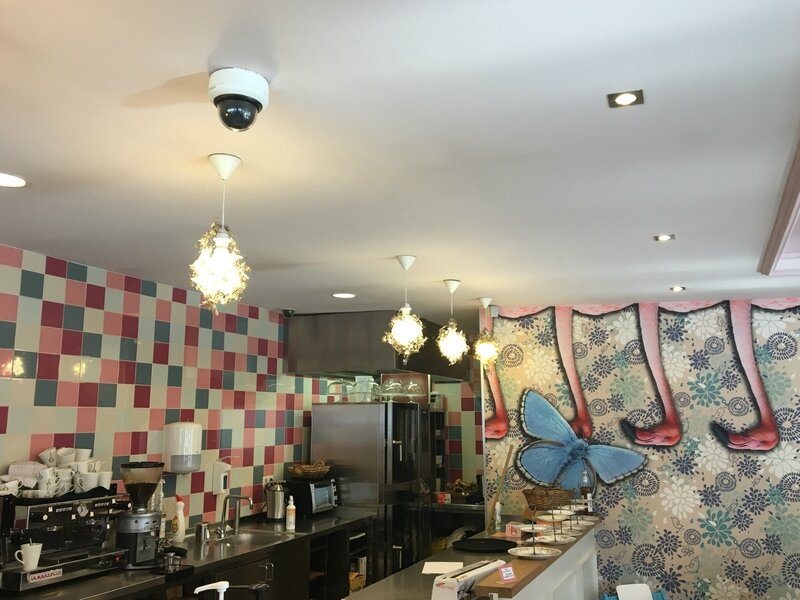 Nous en avons emporté quelques uns.
Ils étaient terribles ces cupcakes :) "une tuerie" comme dirait mon amie Pascale.
We take some and it was a perfect taste!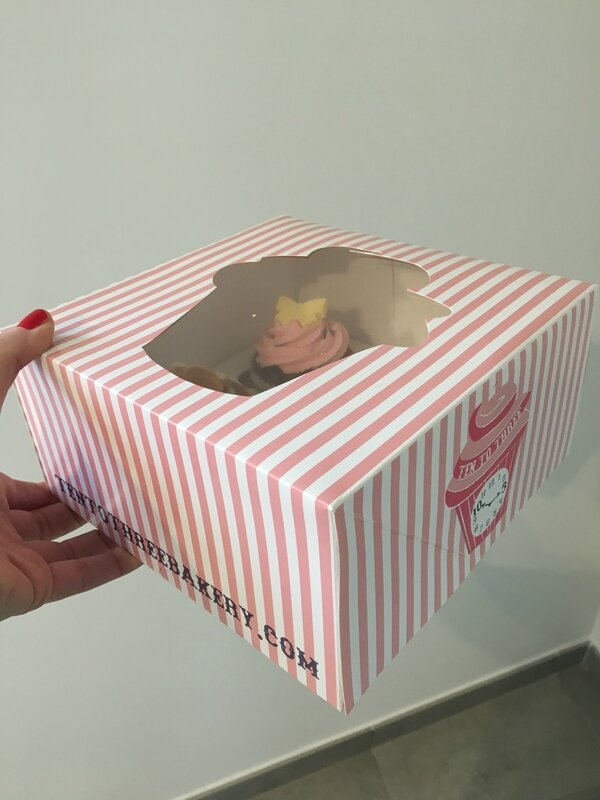 Après ces quelques heures de découvertes, nous avons décidé de quitter cette belle ville portuaire car quelques heures de route nous attendaient encore...
Encore une destination de plus à refaire!
After the descoveries it was already time for us to leave this beautiful city because we had to ride again a few hours...
A destination to do again !
17 avril 2017
Le 18 mars dernier s'ouvraient les portes du Hard Rock Café d'Anvers, le 2ème en Belgique. Celui de Bruxelles est installé sur la Grand Place depuis juillet 2012.
En tant que grande fan de rock et par la même occasion du Hard Rock Café, je me devais d'aller découvrir celui-ci.
Mon ami Nico qui collectionne les visites dans tous les Hard Rock Café du monde, mon amoureux et moi-même sommes donc partis samedi dernier fin d'après-midi pour une petite escapade culinaire peu diététique.
Nous voici arrivés sur Groenplaats, jolie place verte, où se situe l'établissement convoité.
Last 18th march was the opening of the second Hard Rock Cafe in Belgium, in Anvers. The first one is in Bruxelles since 2012.
I'm a big fan of rock and also of Hard Rock Cafe, then i had to visit this new one at only 1 hour by car from my house.
My friend Nico who collects visits in every HRC of the world, my boyfriend and me left to discover it.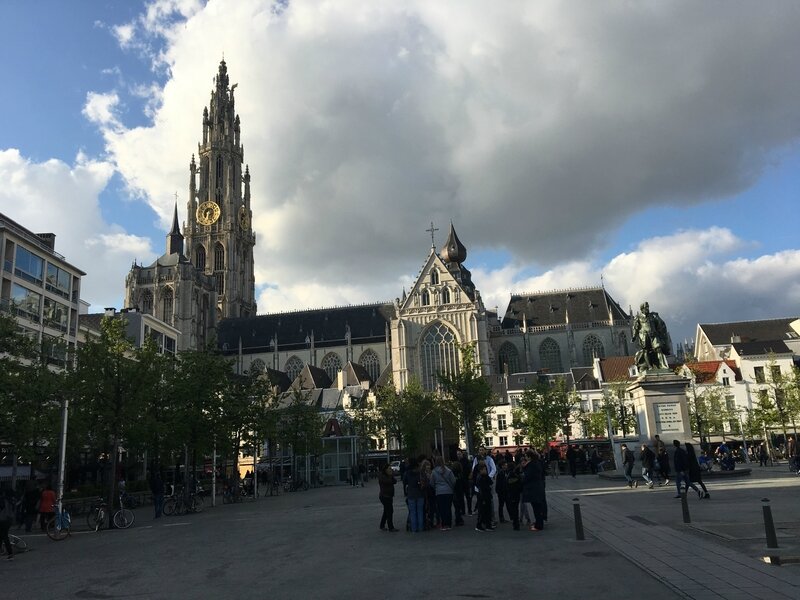 Comme tous ceux que j'ai eu l'occasion de découvrir, la facade est toujours très stylée.
Like every Hard Rock Cafe, always a beautiful stylish frontage.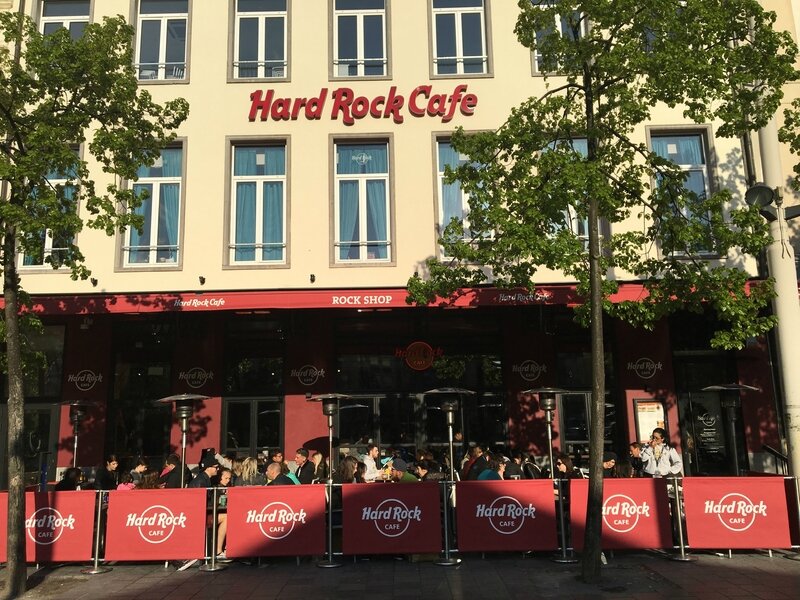 A l'intérieur, on peut découvrir au mur des instruments de musique offerts par des artistes, des vinyls dédicassés ou même des chaussures ! La musique pop rock internationale d'hier et d'aujourd'hui est diffusée via des clips sur de grands écrans installés partout dans le restaurant pour une super ambiance qui reste décontractée.
Inside, we can discover music intrument, records and also shoes! Music is spread with video clips on big screens everywhere ine the restaurant. There is a relaxed atmosphere, really nice!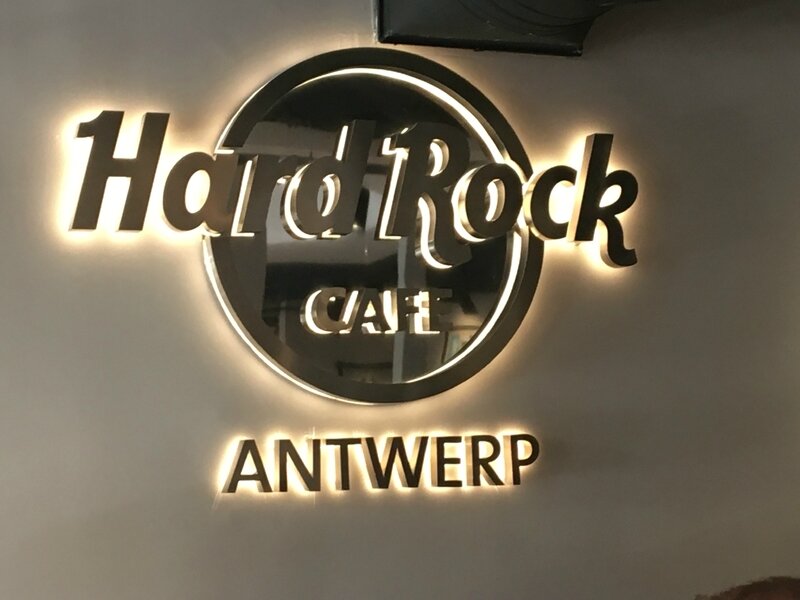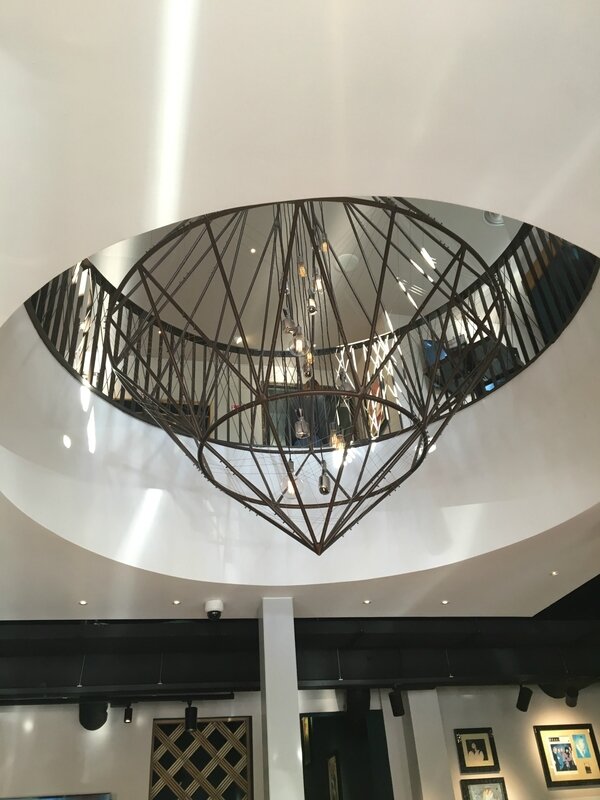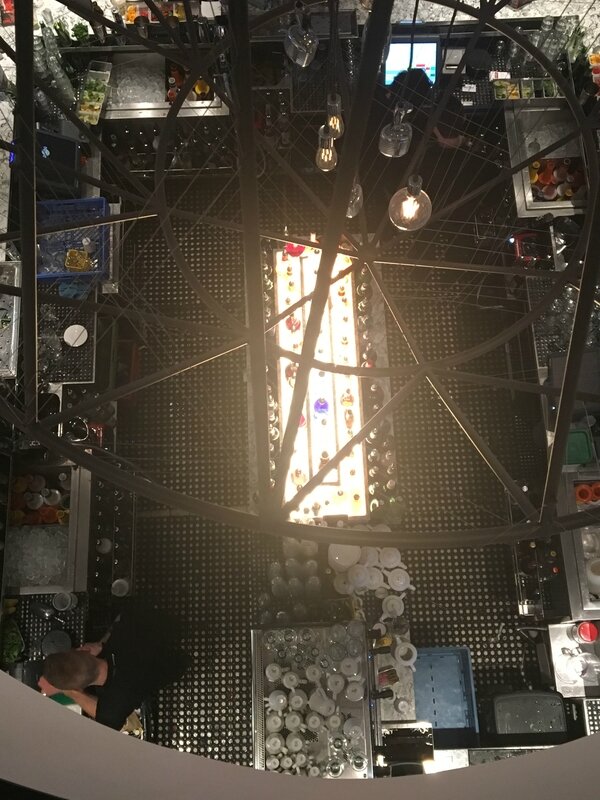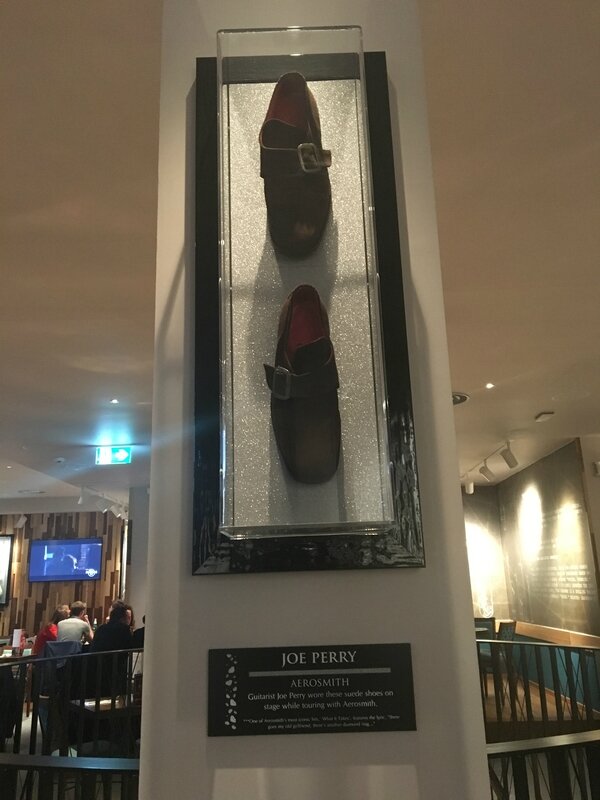 Evidemment les cocktails sont nombreux, variés, originaux et surtout excellents!
Of course there is a lot of cocktails, varied and mostly excellent!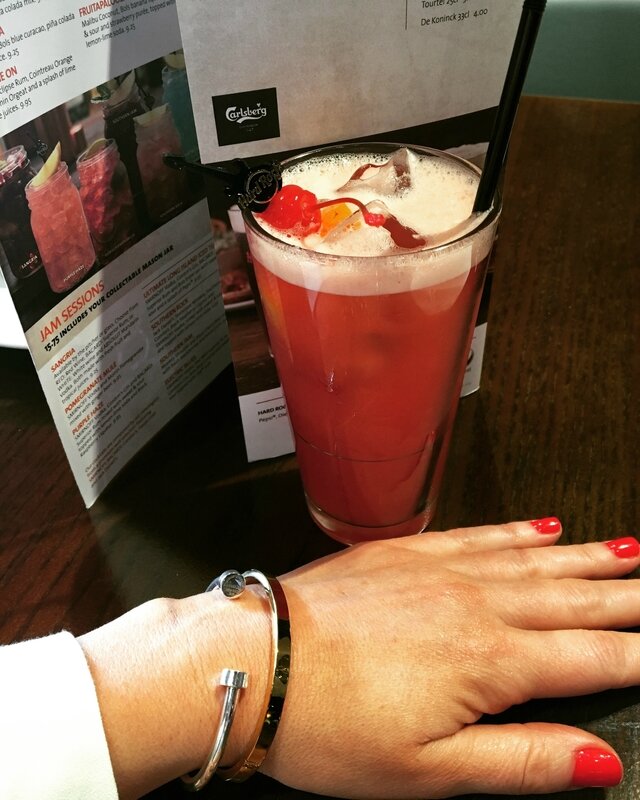 La cuisine américaine n'est pas des plus diététique, mais qu'est-ce que c'est bon :) mmmmm encoooooooooooooore!!! De temps en temps on a bien le droit de faire la fête!
En entrée nous avons pris un JUMBO COMBO pour nos trois estomacs affamés :O))
Indeed the food is not dietetic but sometimes we can do an exception, it's so good! Again!
For starter we have taken the JUMBO COMBO, it's very big but for three it was perfect.
Autant dire que déjà là je n'en pouvais plus mais ma gourmandise m'a poussé à quand même commander un plat tout aussi riche en calories... Les 2 ogres aussi bien évidemment ;)
For me it was enough, but after all i'm so greedy, then i take a burger, and of course, Nico and my boyfriend too ;).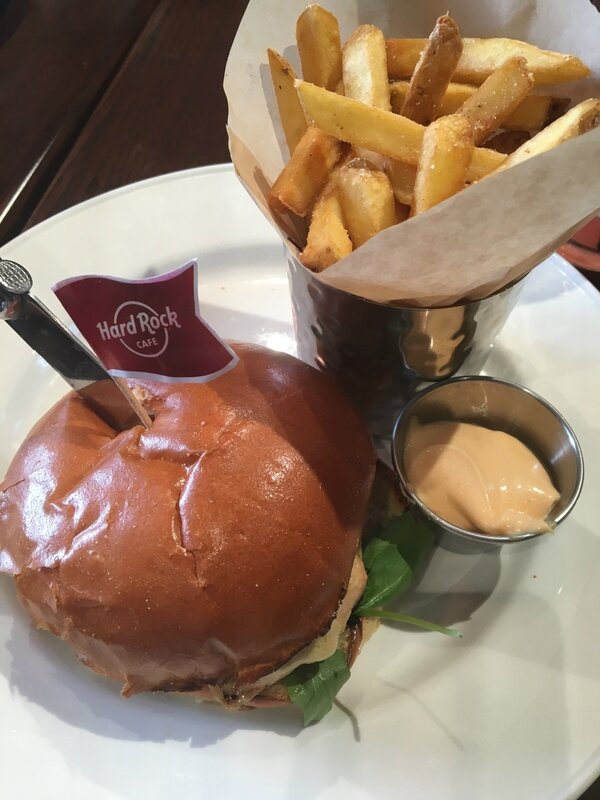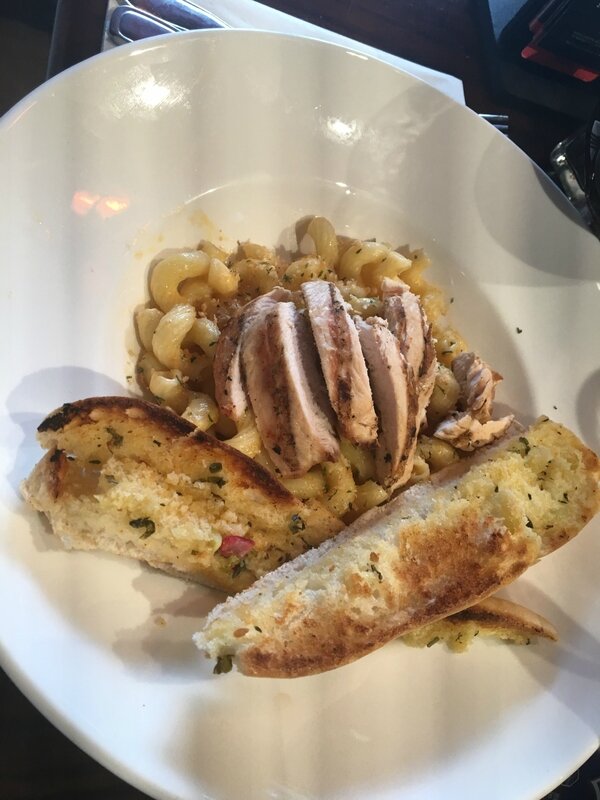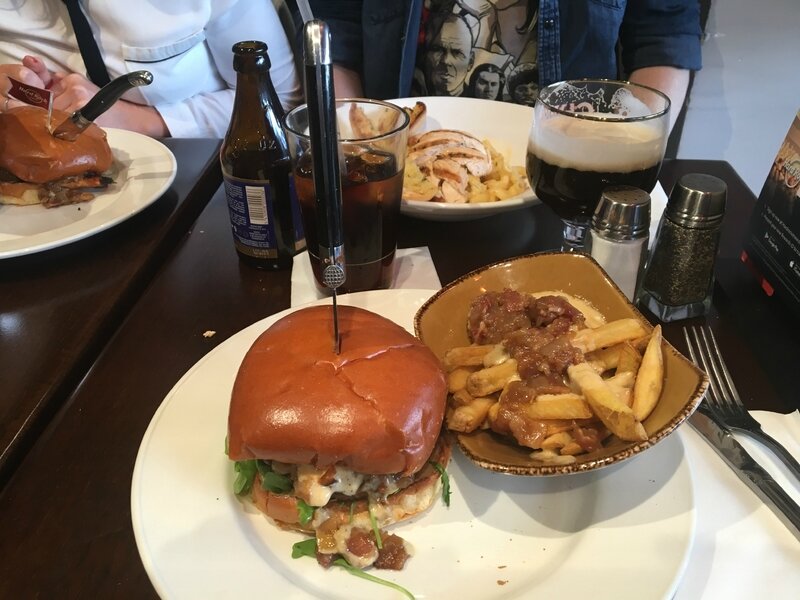 Une dernière petite visite à l'étage et une petite pose pour le photographe :)
A last visit upstairs and a photo pose :)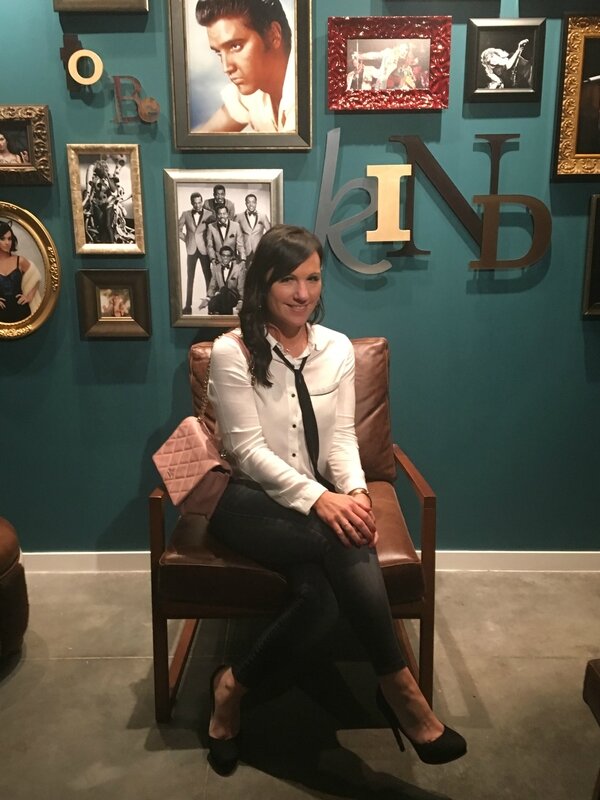 Le lendemain nous devions nous lever tôt donc nous n'avons pas trainé dans la ville, un dernier coup d'oeil en partant sur l'établissement et la jolie place éclairée et retour à Liège!
It was time to go home, a last look around and we went away.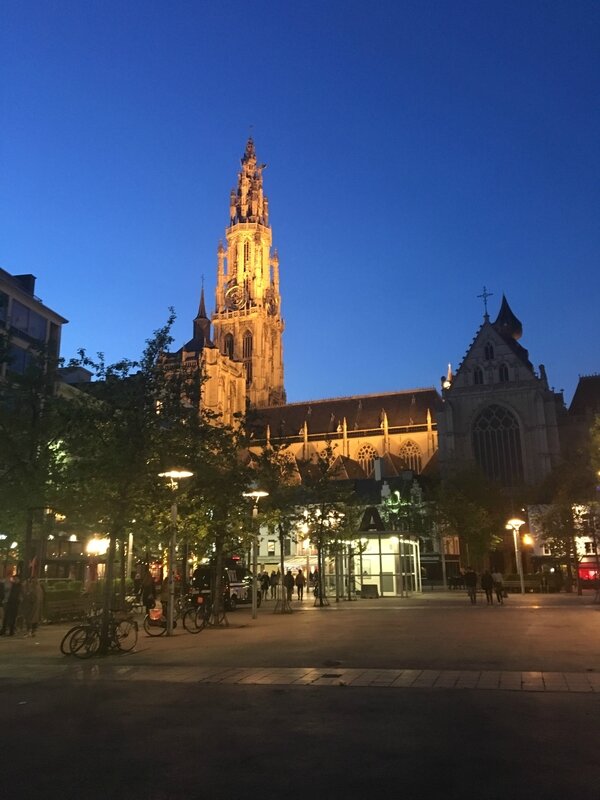 Déjà envie d'y retourner ! :)
Already want to return ! :)
09 avril 2017
Hier soir, nous sommes sortis en ville pour fêter notre anniversaire de rencontre et au programme, un resto italien vraiment chouette, La Cucinella rue de la Casquette à Liège.
Yesterday, we went to an italian restaurant in Liège for our birthday.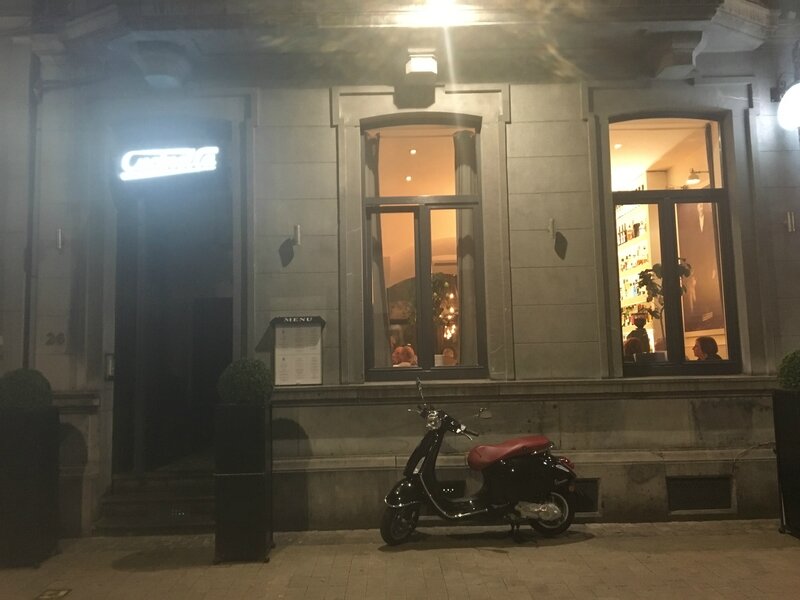 J'avais déjà eu l'occasion de découvrir cet endroit charmant avec mon amie Pascale, il fallait absolument que j'y emmène mon chéri.
L'accueil est chaleureux et le cadre, moderne, sobre et raffiné.
It was the second time i went to this restaurant, the staff is very kind and the place sober and refined.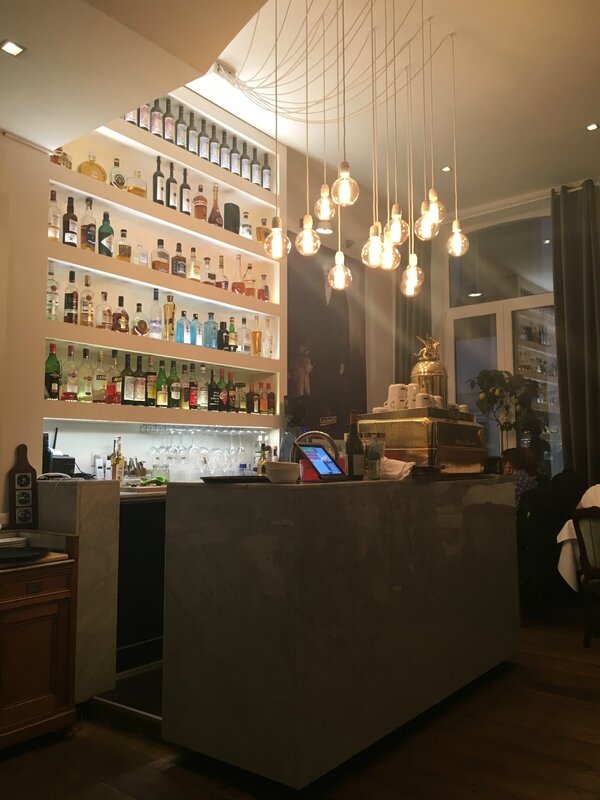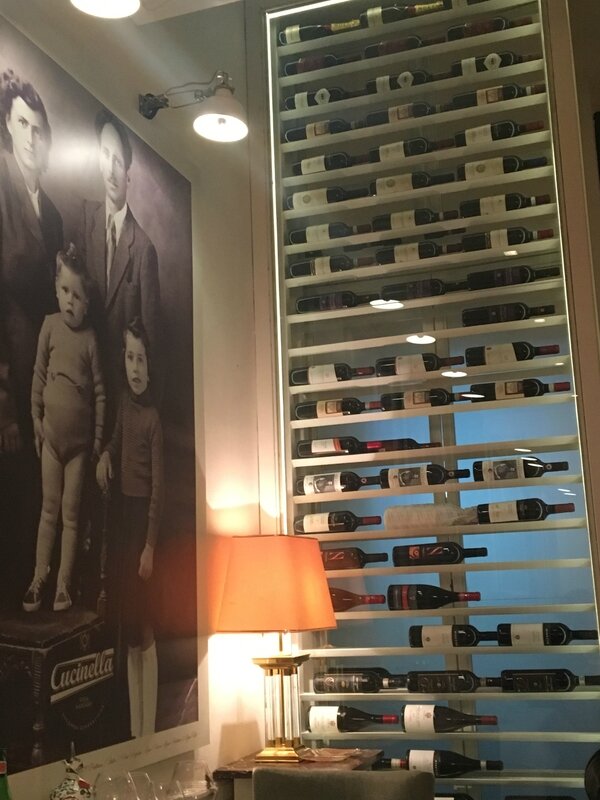 Pour l'occasion, le champagne était de circonstance, Moet&Chandon, top top!
For the occasion, champagne Moet&Chandon, so nice!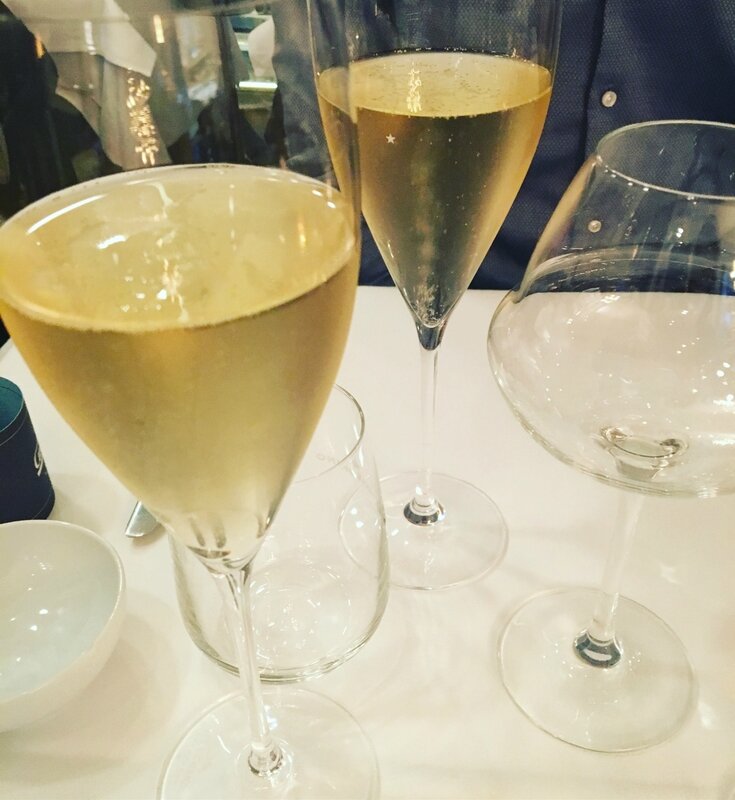 Le vin qui nous a été conseillé était divin, la qualité et le goût des mets sont plus qu'à la hauteur, nos plats étaient totalement exquis.
Wine we took was incredible! Thanks to the waiter for the advice. And every meal was delicious.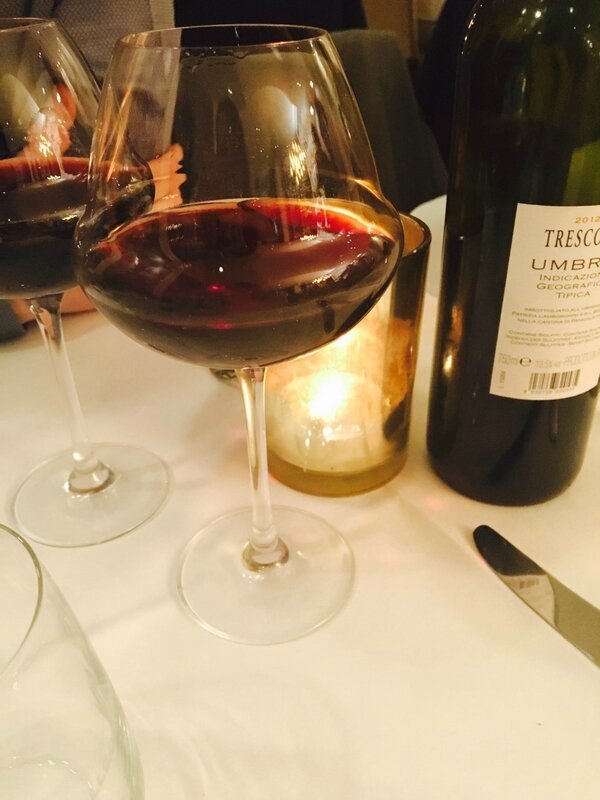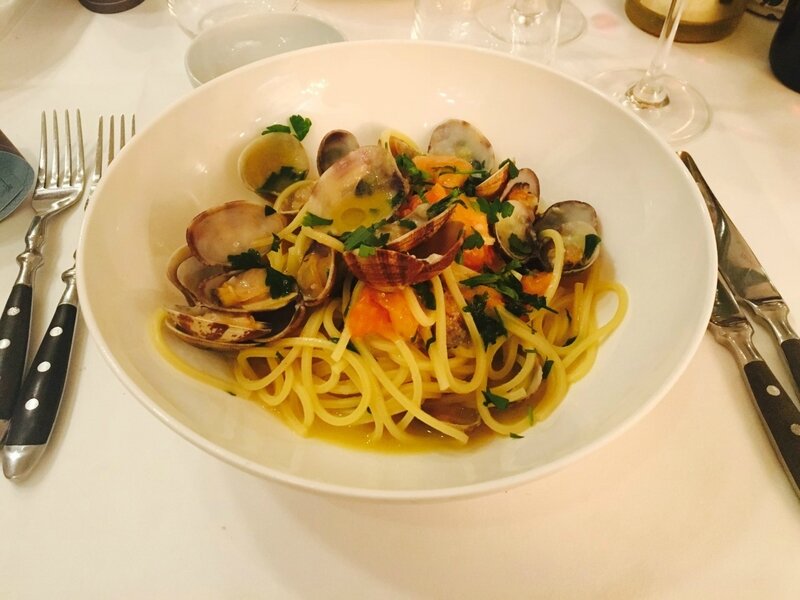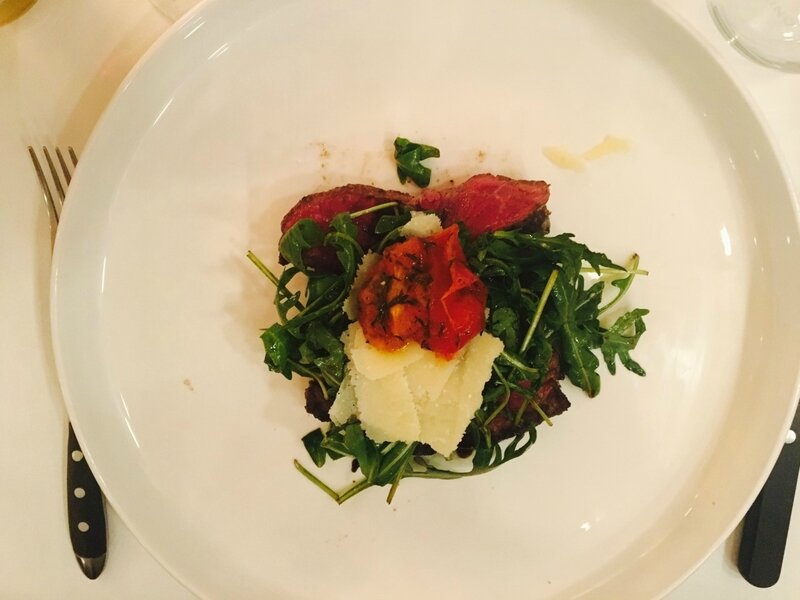 Evidemment nous n'avons pas su résister à l'appel du dessert qui comme pour le reste était époustouflant.
Obviously, we took a dessert, also perfect.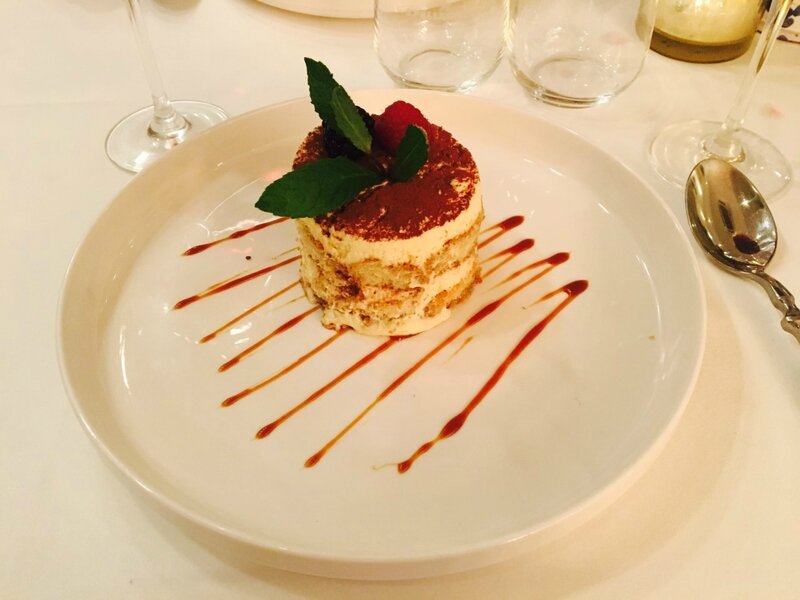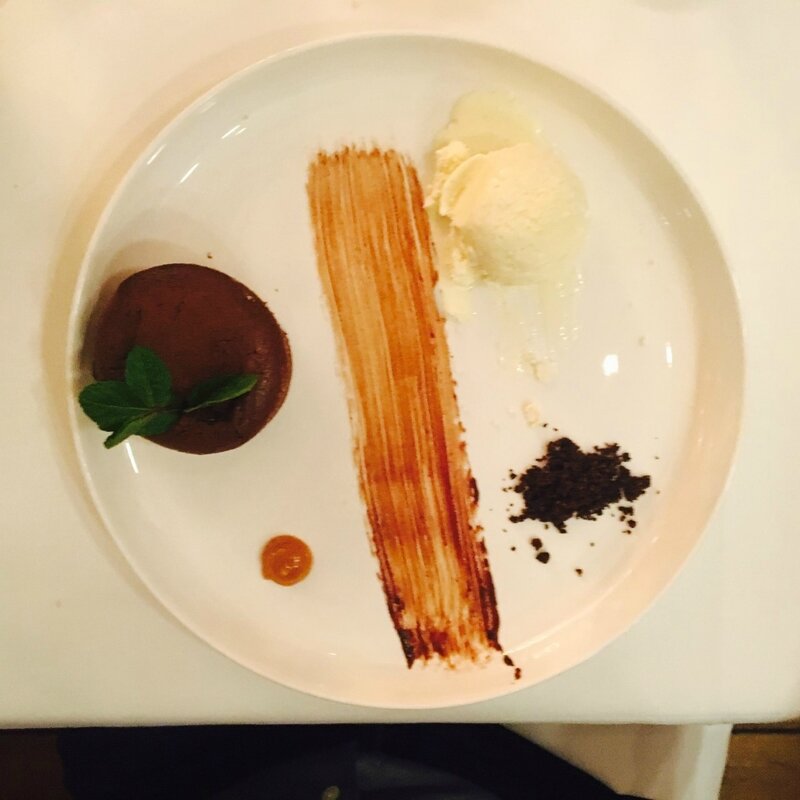 Pour terminer le repas, un thé pour moi et un café serré pour mon amoureux... parfaitement servis.
Then, a tea for me and strong coffee for my sweetheart.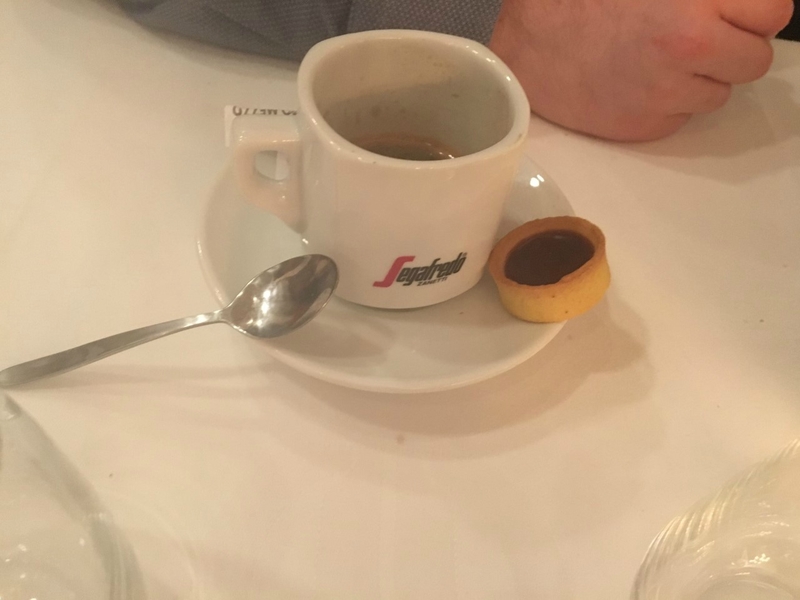 En quittant le restaurant, nous avons rencontré le patron d'un autre restaurant un peu plus loin dans la rue, Monsieur Siracuse, qui très sympatique, s'est laissé photographier devant son établissement, Le Sapore m.
When we left the restaurant, we met the boss of another restaurant in the street, Sapore m. He was so friendly that i would take a picture in front of his etablishment.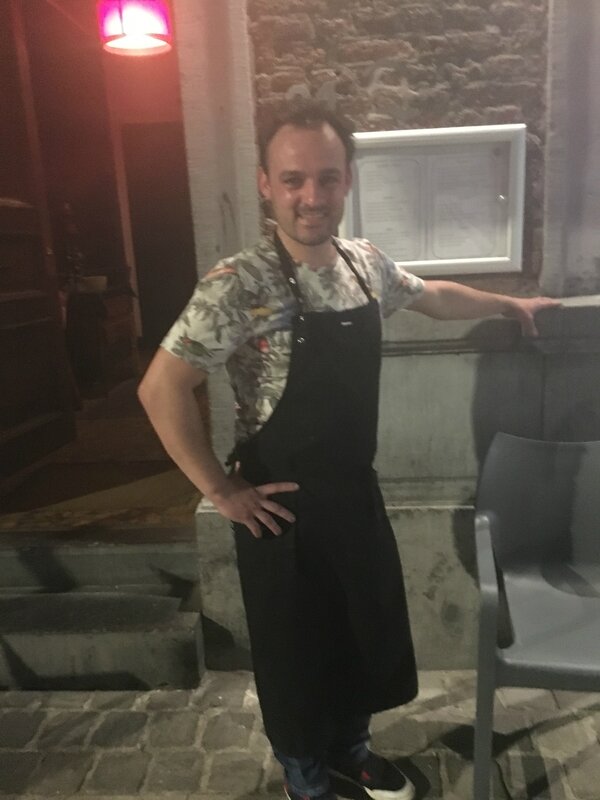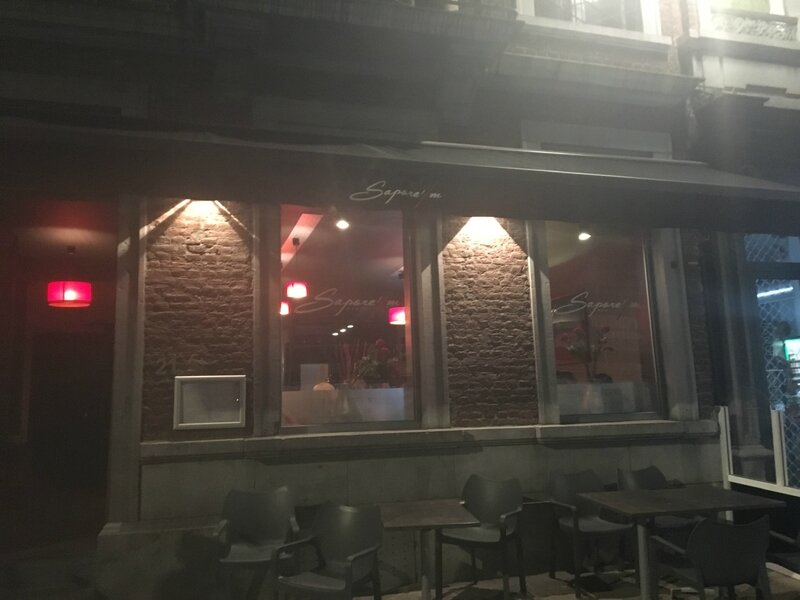 Nous avons échangé quelques mots et déjà jeté un oeil à la carte...
J'ai ma petite idée sur le prochain resto à tester!
Et vous?
I took a look at the menu, and i already wanted to taste it. Next time for sure!
And you?
06 avril 2017
Sortez vos (vieux) magazines de mode !
Get out your old magazines !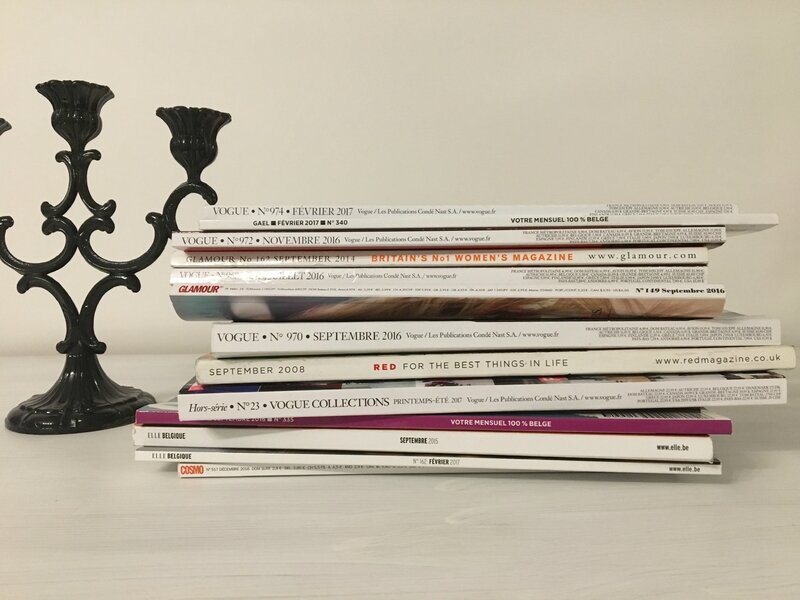 Mon armoire ne me plaisait plus mais elle était toujours nickel, alors j'ai eu une idée pour ne pas devoir la remplacer.
J'ai découpé des pubs de parfums, de sacs, chaussures, bijoux etc que je trouvais jolies dans mes vieux magazines et les ai ensuite collées avec du double-face directement sur ma garde-robe.
Entre chaque feuille j'ai posé du scotch transparant brillant pour que le résultat soit plus uniforme.
J'y ai ajouté 2x6 miroirs carrés et voilà le résultat!
I didn't like my wardrobe anymore but it was in perfect state, then i had an idea.
I have cut fashion advertisement, i liked in my old magazines and i pasted them on my wardrobe. I have add 2x6 mirrors and this is the result.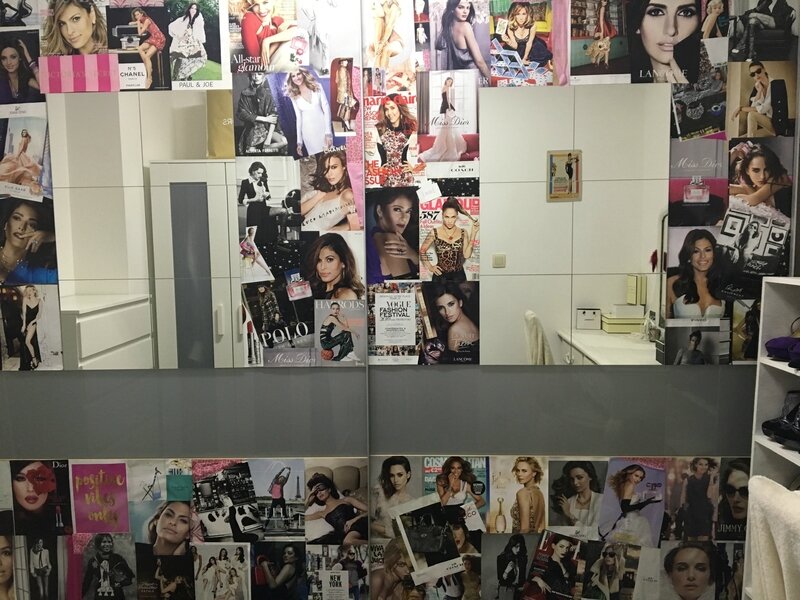 En quelques soirées seulement, mon dressing a pris des couleurs et moi des idées de tenues :)
Alors vous vous y mettez quand?
In only a few days my wardrobe had take colors and me look ideas.
And you ?
26 mars 2017
Cela faisait très longtemps que je n'avais plus mis les pieds à Namur pour le shopping et j'ai été très étonnée de découvrir des boutiques totalement inconnues et des enseignes peu courantes.
J'ai pu constater qu'ils sont spécialistes en chaussures, je n'ai jamais vu autant de magasins de chaussures au m² !
Quelle agréable surprise d'explorer cette ville unique à l'architecture diversifiée, façade de style gothique ou maison de maitre du 17ème, chaque rue est une découverte.
It was a long time that I went to Namur, i was surprised to discover unusual clothing stores.
This little city has a varied architecture, very interesting to see.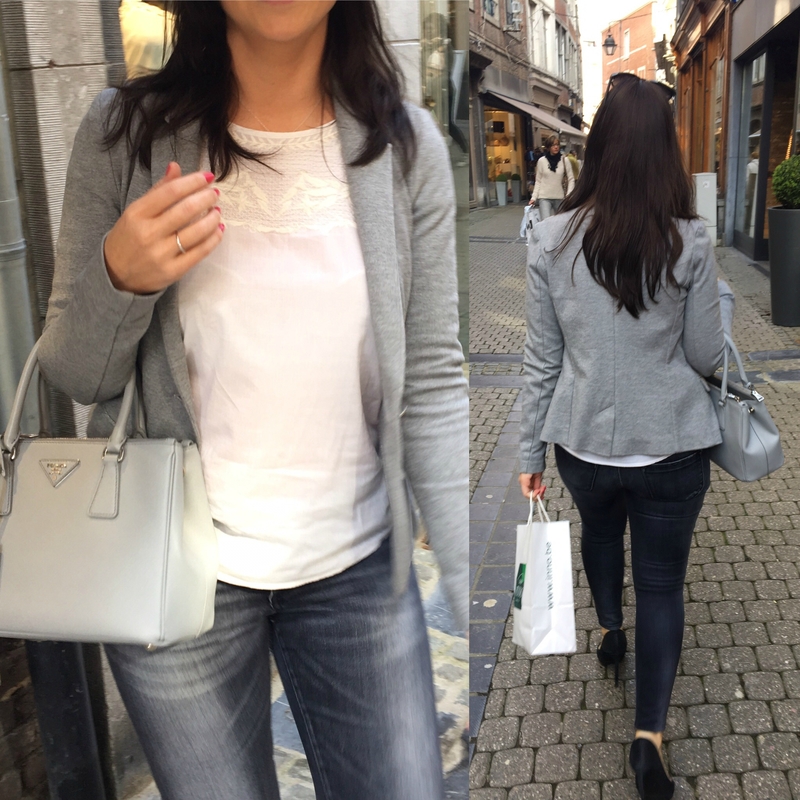 Pour terminer l'après-midi en beauté, un petit verre en terrasse sur la place du théatre :) j'adore!
After shopping, nice to drink something fresh on the theatre square :)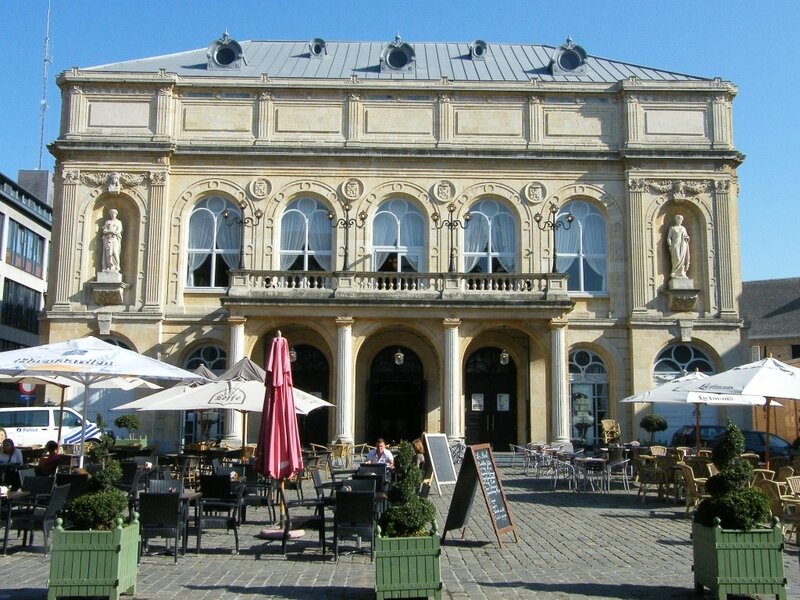 Vendredi nous avions prévu une petite soirée à Liège avec ma copine Pascale, séance coiffure pour elle, ensuite apéro en terrasse et resto.
Cette coiffeuse est vraiment top! Je l'ai découverte il y a 2 ans en cherchant un nouveau coiffeur, parce que le mien m'avait encore ratée. J'avais donc décidé de me mettre en quête d'un coiffeur qui a bonne réputation. Je suis tombée sur un site où j'ai vu des tas de commentaires positifs alors j'ai tenté.
L'ambiance est totalement décalée et la déco est bien plus qu'originale (voir photo). Pour ce qui est de l'artiste, la coiffeuse ou kwaffeuz, Laetitia, elle est super sympa et perfectionniste, mais surtout, elle est très à l'écoute et comprend vite ce que l'on souhaite.
Son salon situé En Neuvie 52, c'est LE PALAIS DE LAIXHAY : 0495/32 93 14
This friday after work, my friend Pascale and me went out in the city to cut her hair and then drink and go to the restaurant.
This hair salon is very special like you could see on those pictures, the hair artist is really different, she listen what you want and she is perfectionist.
It's hair salon is in Liège in a cute little street, near a beautiful disctrict.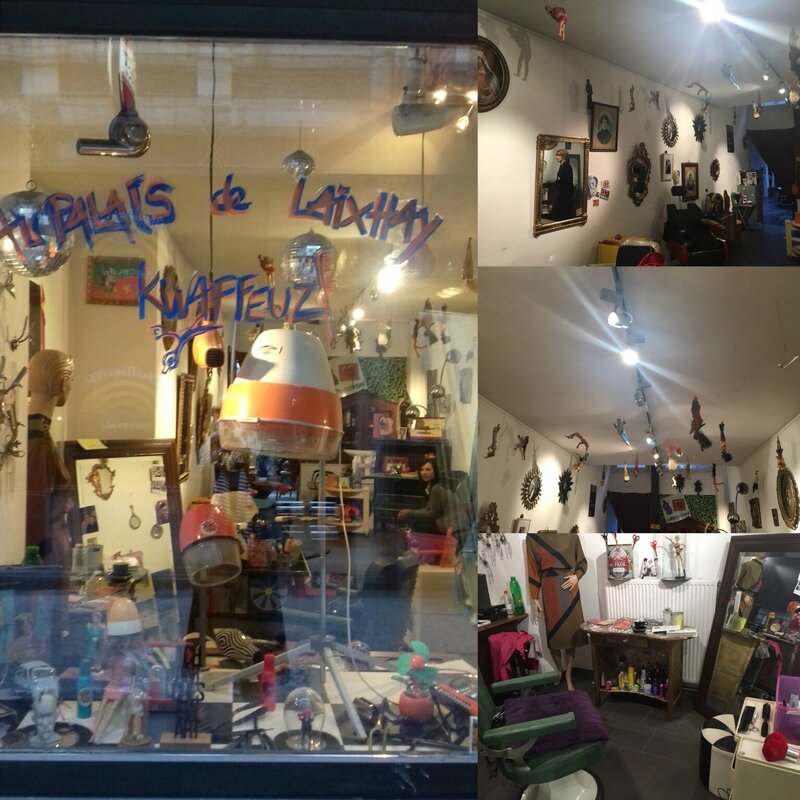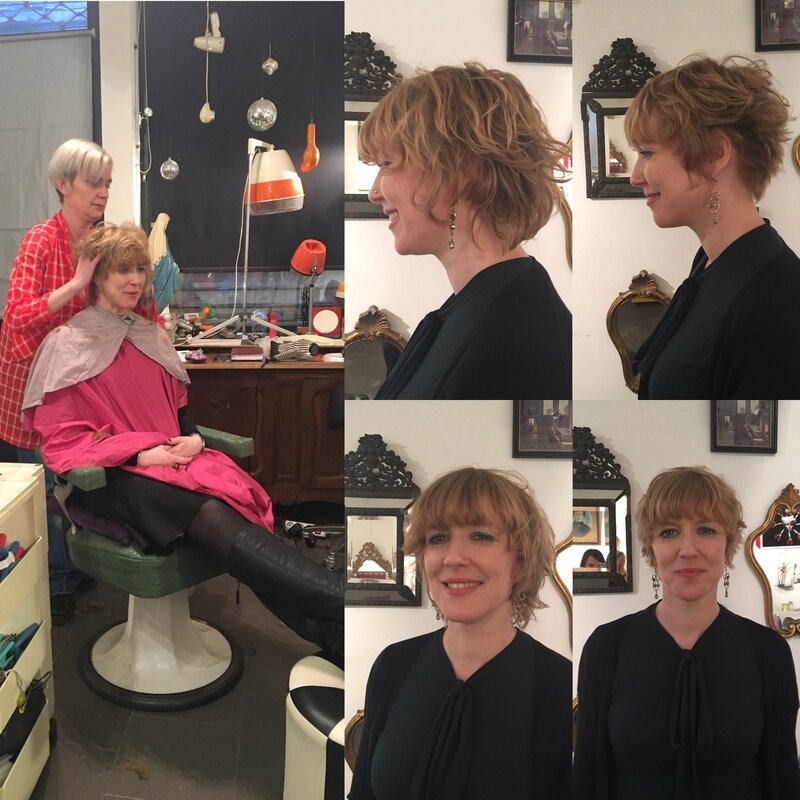 Après la transformation, un apéro bien mérité en térassse au Petit Paris, Place du Marché, les cocktails sont bien servis et toujours accompagnés de chips :) par contre je déconseille les margaritas, je pense bien qu'elles se composent uniquement de tequila :O !
After transformation, drink time ! At Le Petit Paris, cocktails are good served!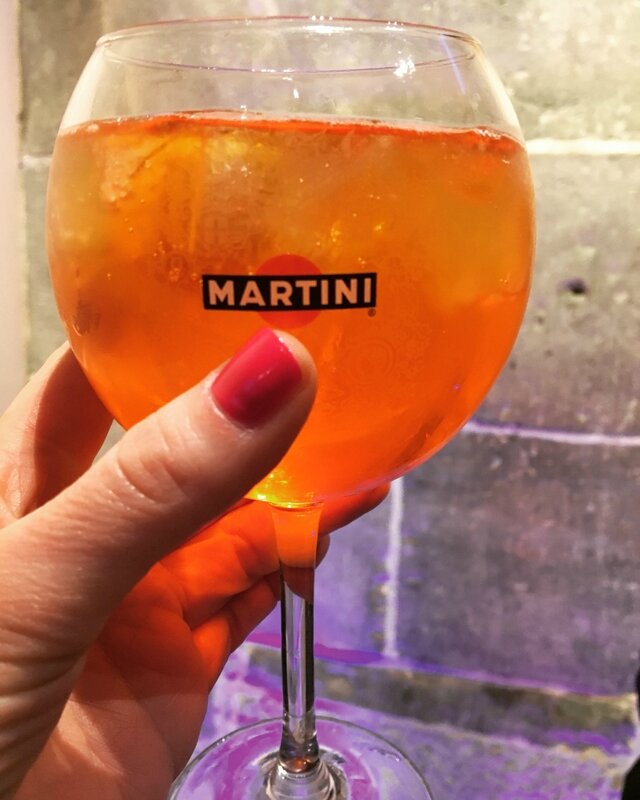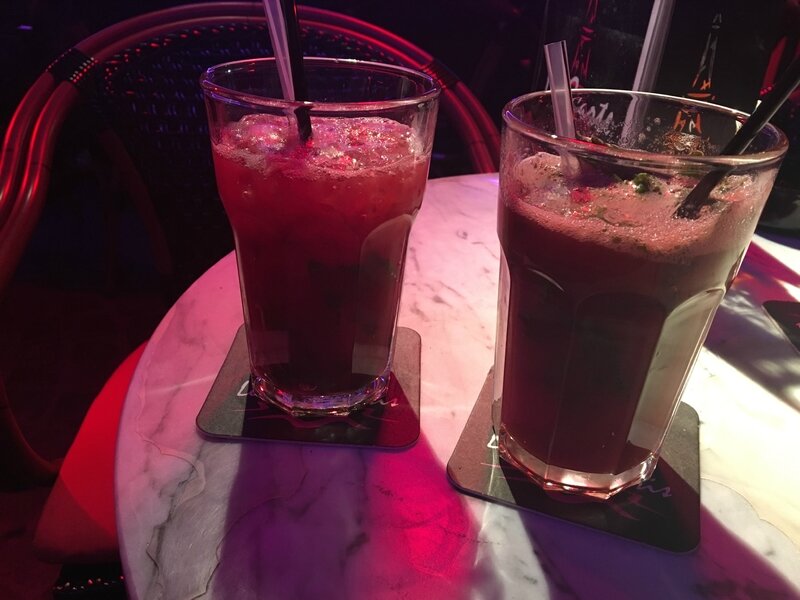 Le resto situé à quelques centaines de mètres, En Ferronstrée, Le Maccheroni, excellent à chaque fois ! Et le cadre est super chouette, il s'agit d'un ancien théatre et le personnel est très sympa :)
Not far, the restaurant, Le Maccheroni, always excellent! The place is really charming and meals unbelievable :)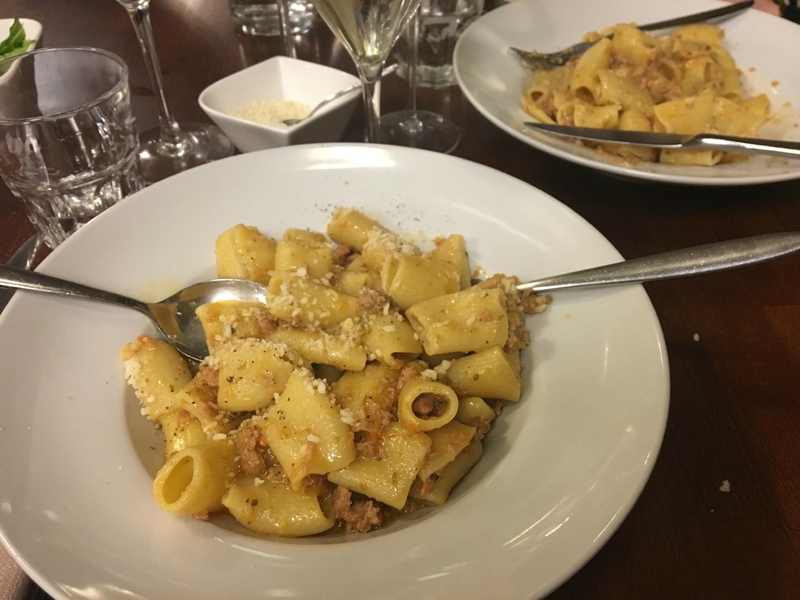 Après le resto, il était l'heure pour nous de rentrer :)
Vivement la prochaine sortie entre filles !!!!!!!!!!!!
After restaurant, was time for us to go home.
I look forward the next evening in the city with my friend!!!!!
15 mars 2017
Afin de proposer des tenues, maquillages et accessoires de styles différents, je fais appel à mon amie Pascale qui sera modèle pour mon blog.
To suggest different styles, my friend Pascale will be model for my blog.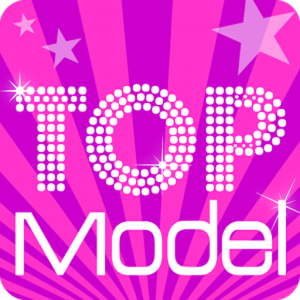 Je m'appelle Aline et j'ai 32 ans 🎀
A la recherche de nouveautés et de bons plans concernant la mode, les soins de beauté et les endroits sympas à découvrir.
Mes inspirations : Carrie Bradshaw et Audrey Hepburn.
Pour recevoir mes articles, abonnez-vous à ma newsletter !
Chaque journée est une découverte, alors suivez-moi 💋
My name is Aline and i'm 32 🎀
Looking for news and cute things about fashion, beauty and discovering funny places.
My inspirations : Carrie Bradshaw and Audrey Hepburn.
To receive my articles, subscribe to my newsletter !
Everyday is a discovery, then follow me 💋

Xxx Aline